Hajj Pilgrimage is a Nobel event, for which Muslims do their best to do it but there are some Muslims who go some extra mile.

1. Brother and Sister Reunited At Minah After 15 Long Years
One of the stories of Hajj impacting those that occurred during the Hajj 2017. Samir and Bushra divided their occupation and war, migrated to Australia, and remained in occupied Palestine. The 15-year separation was an opportunity to chance, in a place where millions of people might seem impossible, but it happened in the Hajjaj camp for the Custodian of the Two Holy Mosques And 'Umrah in Mina' s hair. Bushra was going through the camp and saw him, and she went to him hurriedly trying to hold her tears .. God wanted them to be the first day of Eid is the day of the meeting.
2. Sandstorm At Makkah During Hajj 2018
3. Pakistani Hajj Pilgrim Dies In Makkah After Performing Hajj, For This He Saved Up Every Penny For 43 Years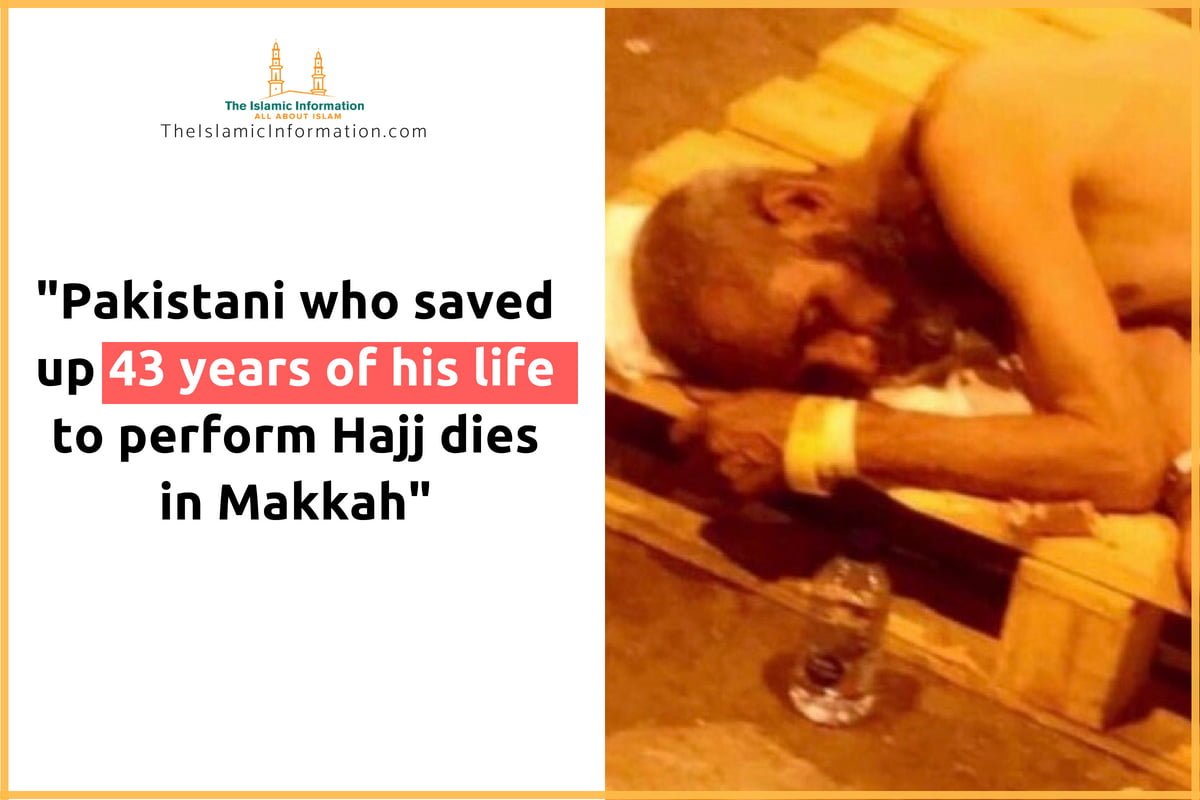 4. He Performed Hajj At The Age of 98, Fulfilling The Life Long Wish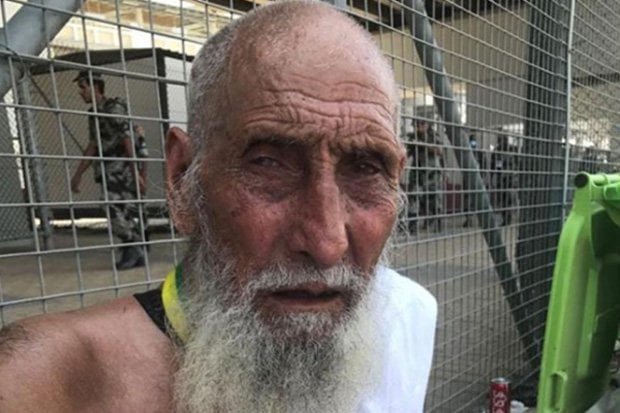 An elderly Pakistani man, aged 98, has lived for many years in the hope of performing Hajj. Haj Noor achieved this dream; through his son who worked and worked for 45 years; to be able to save the costs of Hajj. The dream was twofold. The son wanted his father and mother to be able to perform Hajj, but the death took her five years before the dream came true.
5. Pilgrim Sold His House To Perform Hajj 2018, Died On The Pure Land of Makkah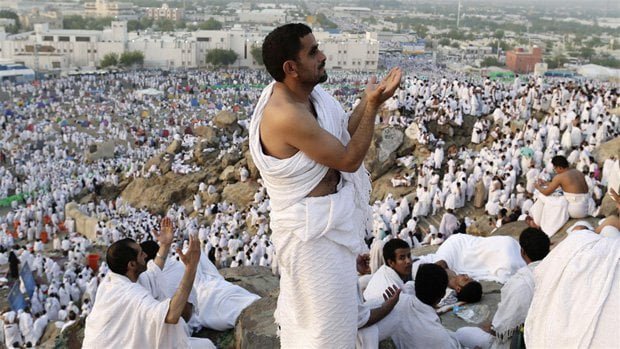 In the world of 2013, Arab newspapers have been gripped by the story of this Indian man who died during the Hajj. But the wife's behavior raised some doubts since she was not sad and did not cry, and the authorities opened an investigation into the matter. The story of this man is that he worked throughout his life to be able to save a living and when he got enough money, he finally bought a house. After the procurement process; showing that his name and his wife 's name in the list of pilgrims for that year stood up and without hesitation to sell the house to secure the cost of Hajj. The wife was happy because her husband died in the city of the Messenger of Allah and was buried in Buqayyat al-Gharqad, as God said, and he was rewarded with the most beautiful house possible.
6. China and Russia On Bike To Perform Hajj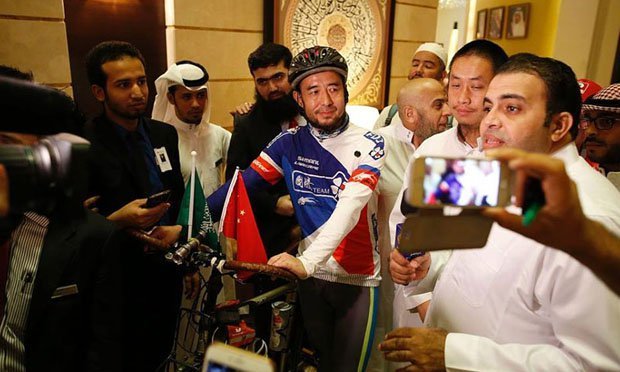 Perhaps the majority still remembers the story of this Chinese pilgrim; the media all published his story two years ago. "Mohammed Ma Bauchin" arrived in Mecca, weeping for his success in reaching Mecca for the pilgrimage, after a three-month trip, which cut an estimated distance of 8,100 kilometers, starting from the northern city of Langu, and even Mecca. Mohammed had a very noble goal, that he wanted to draw the attention of the world and the media, to highlight the history of Muslims in China.
"Bolat Naseebullah" also made the journey on his bicycle, but from Russia, and so he set off on the first day of Ramadan, which was on June 6, 2016, when he made his journey. The Chinese Mohammed had arrived before the "Polat" one month.
7. A Newly Convert, Previously A Christian Performs Hajj
This story was published in Al-Bayan in 2015 and speaks of a priest who was linked to a friend of a Saudi who was studying English. Saudi Khalid gave the priest Jeffrey a copy of the Koran, translated into English, but did not care about it, but tried to convince Khalid of Christianity. On one occasion Khaled heard about Umrah, but he did not understand what he was saying because he had no idea about it.
The priest says that that night he dreamed of a body like a "black box," and people circled around him, including Khaled, and every time he tried to leave, Khalid would stop him. He repeated the dream more than once until he decided to tell his Saudi friend what he dreamed of. Then he explained to him that it was a dream of Umrah. He decided to know more, and he began to read, ask and learn to learn about Islam and then months after his conversion to Islam. Shortly after the announcement of his Islam, his name came within the list of pilgrims for that year, within the program of the Custodian of the Two Holy Mosques. And realized his dream, and was circling around the Kaaba.
8. Walking For 3 Years Towards Makkah To Perform Hajj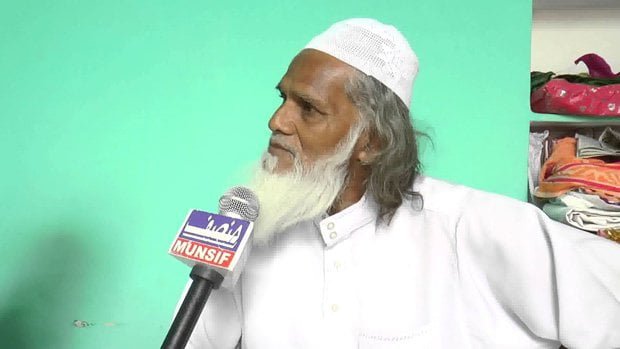 Mohammad Dhahr Qadri, a name for each tongue in 2001. This six-year-old man was injured when he was 15 years old with a strange disease that left him as a cripple unable to move. After he felt the despair of healing, after receiving various kinds of treatments, and as he approached his fifth contract, I swear that he would go to the house of God on foot if God's lips. Ten years later, Kadiri became able to move, collecting money, and when he was in 1998, he was not able to raise enough money to sell his house, and he set out in May of that year to reach Mecca after 32 months. From Sir, cutting the distance from Bihar Sharif to the border with Pakistan, then Iran, Iraq, Jordan, the case of Ammar, Tabuk, Medina, and Makkah. He set out in 1998 and arrived for the Hajj in 2001.