Match Elite Muslim is a website designed for Muslims seeking someone to marry. It is the first Muslim matrimonial website exclusively made for Muslim individuals who like to keep their identity private.

MatchElite Muslims is an App for honest and professional Muslims looking for their dream partners. When you register with MatchElite Muslims, to get to meet and chat with serious Muslims who are your potential marriage partners and shares your interest.
At MatchElite Muslims, they consider their users' privacy as the most important goal. MatchElite Muslims ensure that users information cannot be found on public search engines like Google because all users' data are fully protected using cloud technology, keeping all your private information safe. MatchEliteMuslim.com is a platform which shows you the life partners as per the major points you enter at their homepage.
Muslim's First Matrimonial Website
https://www.instagram.com/p/BpieZTeFwRg/
MatchElite Muslims validates each user during the registration phase, helping Muslims communicate with real people who have a similar interest in them. Using the user's profile, it matches you with others that share your interest, providing you with many opportunities to seek the perfect partner without compromising your privacy.
All you have to do is to simply send a request to protected partners and once your request is accepted, you can chat and exchange information.
Modern yet, Islamic way of Finding your Life partner
Marriage is one of the most sacred things in Islam, Allah has liked this relationship. Since everything has gone digital, MatchEliteMuslim.com is a totally Islamic complaint website, as you won't find anything that goes against Islam on this website. Plus, it gives you the opportunity to anonymously chat with other Muslims, any potential marriage partners without divulging your personal information until you have built enough trust with that person.
Register, And Let Match Elite Muslim to Look someone Perfect For You!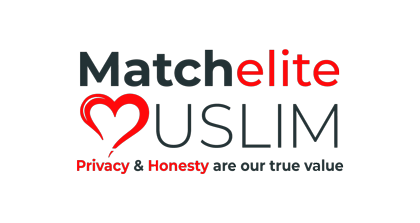 If you are willing to sign up, then these are the links where you can sign up
Message from CEO
At MatchElite Muslims, the purpose is to create a Muslim community with honest and trustworthy people while keeping the personal details and information of every user private. Every single detail uploaded by each of users completely feel confidential and will not be disclosed with any third party.
The aim is to create a Muslim community filled with honest and trustworthy people, thus giving single Muslims the assurance that they are meeting real people and the peace of mind that their information would be kept private. At MatchElite Muslims, privacy and honesty are true value.
We at the Islamic Information highly recommend you and your parents to actively use this website as this can help you or anyone in your family a good person. It is indeed worth a try. So visit their website now and get registered for Free!
RELATED POSTS