UAE has inaugurated first Hindu temple for Hindus to pray. But Muslims around the world are enraged after seeing Hindus behavior towards Muslims.
More than 2,500 people from all around the world attended the opening ceremony in the UAE. Major chunk who attended this ceremony was Indian Hindus who traveled all across India to Abu Dhabi.
The inauguration started with a grand puja by one of the highest-ranking priests of Hindus, Bochasanwasi Akshar Purushottam Sanstha (BAPS) Swaminarayan Sanstha accompainied by the Ministers of the Government of UAE.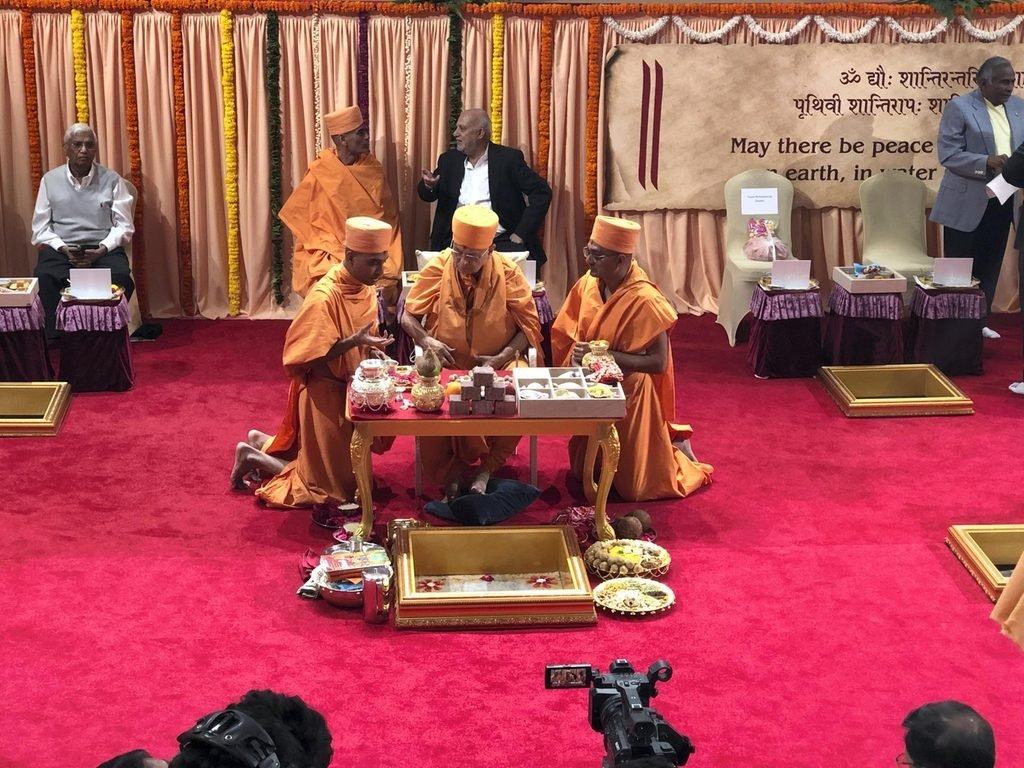 The name of this Temple is BAPS Hindu Mandir which is located Abu Mureikha, E11 Expressway, Exit 366 Abu Dhabi and Hindus are looking after it.
On the other hand, Muslims all around the world are very unhappy about the fact that UAE allowed Hindus to open a temple when Hindus in India are openly threatening to attack Kaaba and begging for votes if the Hindus want to destroy Muslims.
But the Government of UAE is stating this act has an act of religious freedom.
When Muslims in India are being brutally beaten and forced to convert to Hinduism, this is the fact that Muslims all around the world are not taking this gesture as a good one.
Meanwhile, some people are also comparing how UAE has been very casual about serious issues.
And most of the people even said that it is against the teachings of Prophet Muhammad PBUH to allocate the land for idol worshipping when all his life Prophet Muhammad PBUH tried to bring Islam to the Arabian Peninsula.
And some people even tweeted this famous Hadith.
What do you think about all of this? Let us know in the comment box below so people all around the world can read your views.