Sheikh Mohyiddin passed away at the age of 107, he spent his life with his companion, who is a hafiz of Quran in a very small room.
His house was 3 KM away from the Masjid an Nabawi. Every day, for the last 50 years, he would leave his house, cover the distance of 3 KM to pray at Masjid an-Nabawi.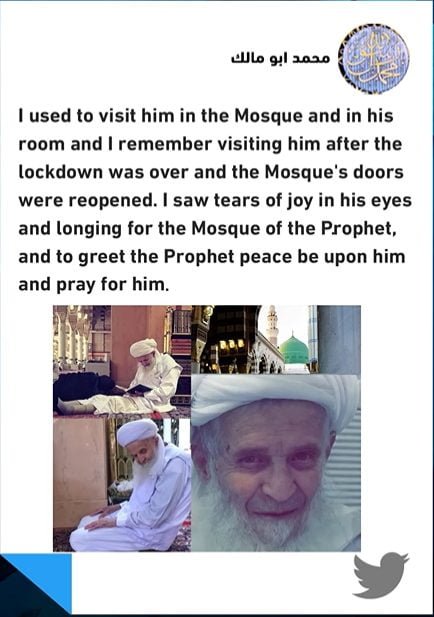 He would walk two hours to reach the Prophet's Mosque. He would go to the mosque for Duhr prayer and leave after the Fajr prayer. After sunset, he would sit next to the Prophet Muhammad PBUH's grave.
He was buried in the Jannat al-Baqi.