In collaboration with the Institute for Custodian of the Two Holy Mosques, Saudi Arabia officially introduced the "Virtual Black Stone" initiative, which allows Muslims to virtually view the Hajar Aswad in Makkah through Virtual Reality (VR) technology from any place in the world.
The Virtual Black Stone Initiative was inaugurated by Sheikh Dr. Abdulrahman bin Abdulaziz Al-Sudais, General President of Majidil Haram and the Prophet's Mosque.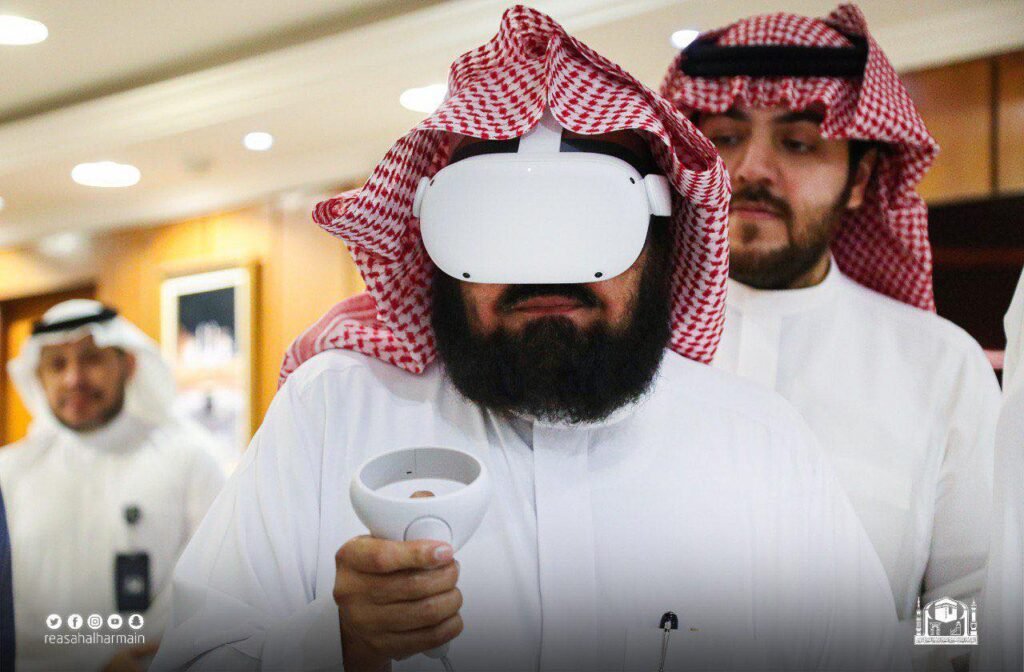 He said that it is essential to create a virtual simulation environment in order to stimulate all senses such as vision, hearing, touch, and even smell in order to maximize all presidential outputs related to the Two Holy Mosques by reaching the whole world through the virtual world and it simulates reality with clarity and sincerity.
President Sudais added that the Two Holy Mosques have great religious and historical sites which should be digitized and communicated to everyone through the latest technological means provided by the Saudi leadership.
On the same occasion, Sheikh Al-Sudais did not forget to also give praise to the work team for their efforts and pray to Allah SWT to always provide guidance and success and preserve his beloved homeland.
The opening was also attended by several university and government officials, including Turki bin Suleiman Al-Amro, who is the head of the institute at Umm Al-Qura University involved in creating the Virtual Black Stone project.
Although it is not yet clear how and when the public will begin to access this virtual reality technology, it is said that this initiative will be a part of a digital exhibition and will be available at the Two Holy Mosques architecture exhibition center in Makkah.
The initiative is a joint project between the Exhibition and Museum Affairs Agency in collaboration with Umm Al-Qura University, and t has nothing to do with 'replacement' with the real thing.