Maulana Tariq Jameel is a famous Pakistani religious scholar who is widely followed worldwide. He has launched a clothing line called MTJ.
A screenshot of his fashion clothing brand MTJ LinkedIn page was shared on Facebook. Many people have been shocked by the news that he has launched his own fashion line. Below is the LinkedIn page of his clothing brand.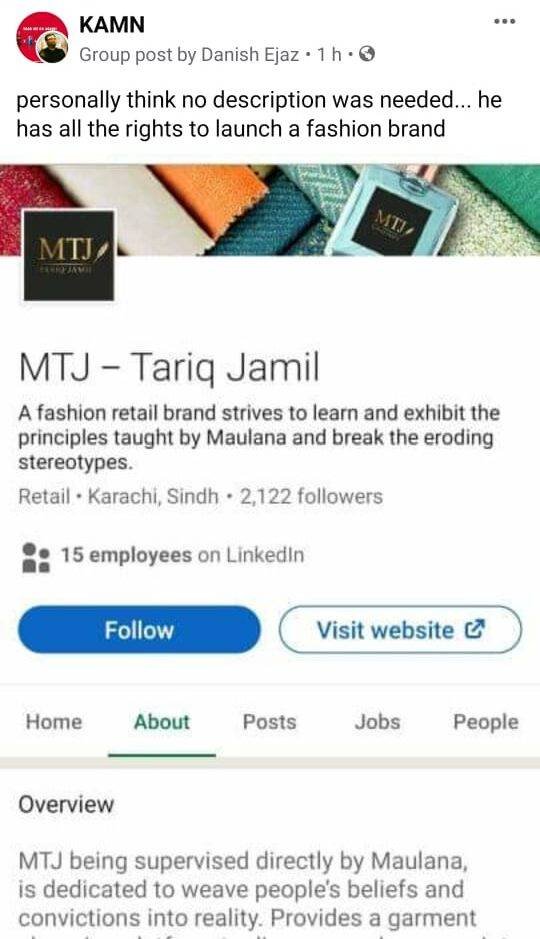 The majority of the people criticized Maulana Tariq Jameel for cashing the religion for doing his own business. And several people also supported him.
His brand got mixed reactions, have a look;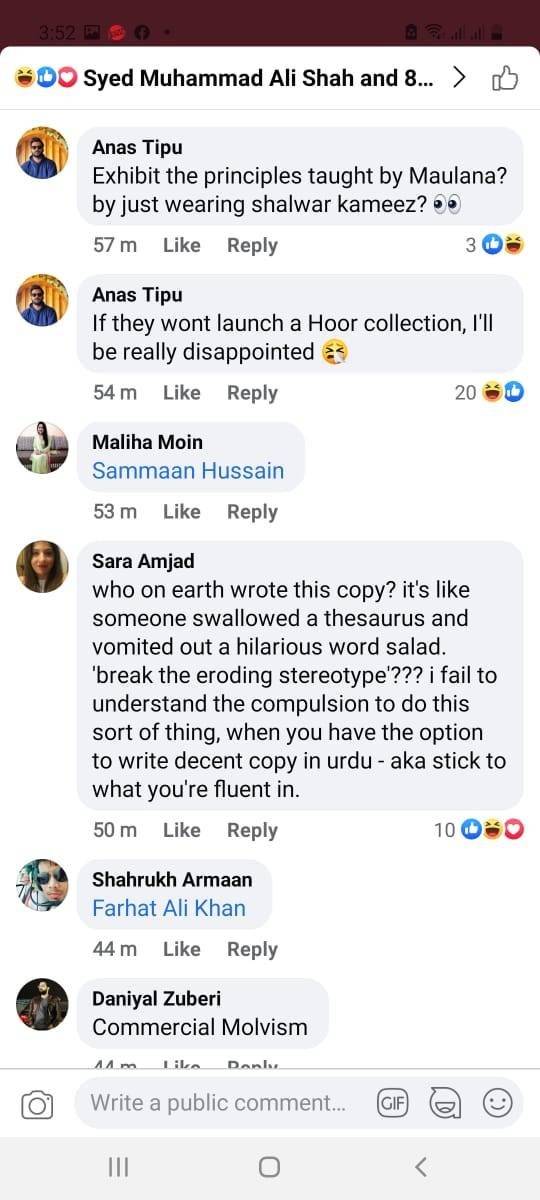 MTJ currently has 50 to 200 employees, as mentioned by LinkedIn. The brand was started in 2020 and has been made public in 2021.
Did you like that he launched his own brand or are you shocked? Let us know in the comments below.