As a center of worship for Muslims worldwide, Masjid al-Haram has a sophisticated sound system equipped with 7,500 speakers spread throughout the mosque's squares, corridors, and surrounding streets.
Director of Operations and Maintenance of the General Presidency of the Affairs of the Grand Mosque and the Prophet's Mosque Mohsen bin Abdul-Mohsin al-Sulami said the audio system in the Grand Mosque is one of the largest sound systems used in the world.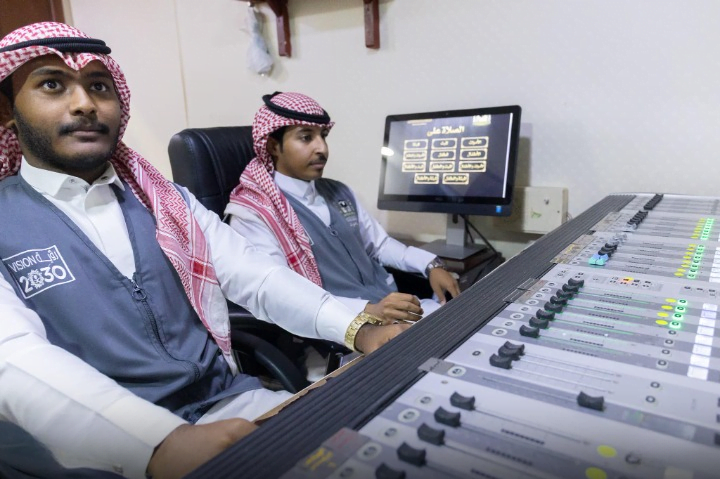 The government of Saudi Arabia was reported to have recruited more than 120 audio experts to operate and fine-tune the audio system at the Holy Mosque in Makkah.
As The Islamic Information reported on Monday, 20 February, the audio system at the Grand Mosque was explicitly designed to make adhan (call to prayers), so prayers could be heard clearly in the mosque, courtyards, and even the surrounding roads.
The experts come from various countries and backgrounds, each bringing their expertise to ensure that the audio system used in the mosque environment works optimally while considering the room's acoustic and architectural features.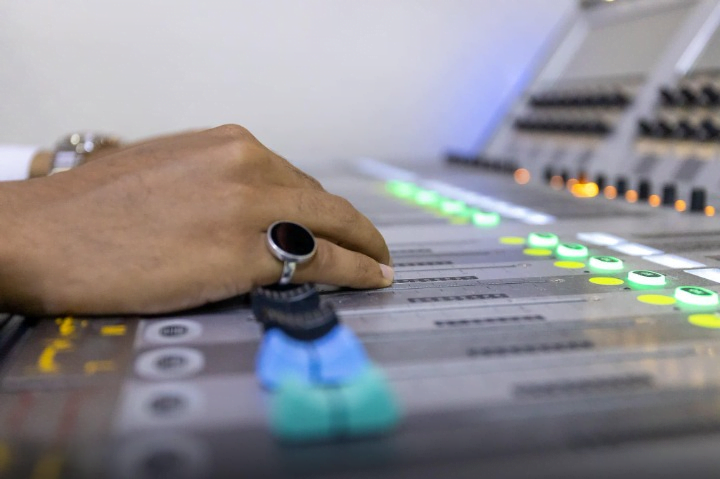 This team of experts ensures that the microphones, loudspeakers, and transmission systems function correctly to broadcast high-fidelity sound.
Two control rooms are used to coordinate the audio systems, consisting of one main room and one additional center located in the al Masaa'a area.
A back-up sound system can also work if the main one fails. It aims to ensure worshipers can complete their prayers without interruption.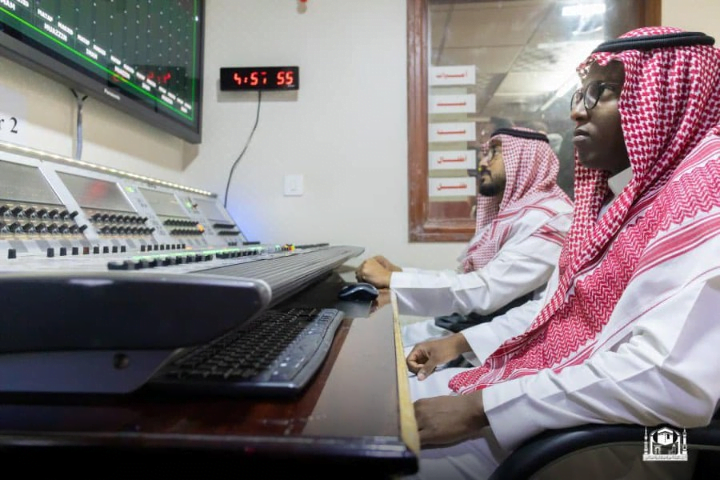 According to Saudi Press Agency, Saudi Government is expanding Masjid al-Haram, which is carried out on the north side of the mosque. Architectural details combined with long-standing Islamic heritage were used to decorate the mosque's walls, domes, and artifacts and take airflow and natural light into account.
Masjid Al-Haram, also known as Grand Mosque, is the largest mosque in the world. The ongoing expansion project aims to increase its size to 519,149 square meters.