MAKKAH: Maqam Ibhrahim is blocked by barriers for the Ramadan 2021 due to Coronavirus.
Maqam Ibrahim is a small square stone located near the Kaaba in the Masjid al-Haram. It is associated with Ibrahim (AS) and also known as Station of Abraham.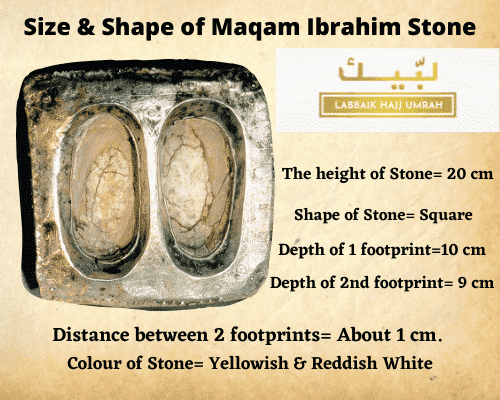 The stone inside Maqam Ibrahim are the footprints of Ibrahim AS.
Ministry of Haj and Umrah of Saudi Arabia has announced the Coronavirus Plan 2021 for Ramadan, which prohibits many things including public gatherings, Suhoor, Iftar, Itikaaf and more.
The blockage of Maqam Ibrahim is a part of it as the Health Ministry is doing their best they can to stop the spread of Coronavirus.