Makkah, Saudi Arabia: An unknown man tried to murder Sheikh Baleelah, Imam of Kaaba. Fortunately, the Imam was saved by security officials.
UPDATED (25/May/21):
The attacker claims himself to be "Al-Mahdi"
The man who attaacked the imam of Kaaba during the Friday sermon is a Saudi National who claims himself to be Al-Mahdi (or Imam Mahdi), as told by Saudi Police.
The attacker is in his 40s and was carrying a sharped arm as he rushes towards the Imam of Kaaba, but the prompt action from security officials stopped the attacked and arrested the attacker there and then.
In Islam, Imam Mehdi (Translation: Guide One) is a messianic deliverer who will bring equity and justice as well as restore true Islam. Imam Mehdi will come in the last days as we detailed in the blog post, Imam Mahdi according to Hadiths.
---
The man approached with a weapon to take the life of the Khateeb in Masjid al Haram today. The action from security officials was swift.
In the picture, the attacker can be seen in the red circled position.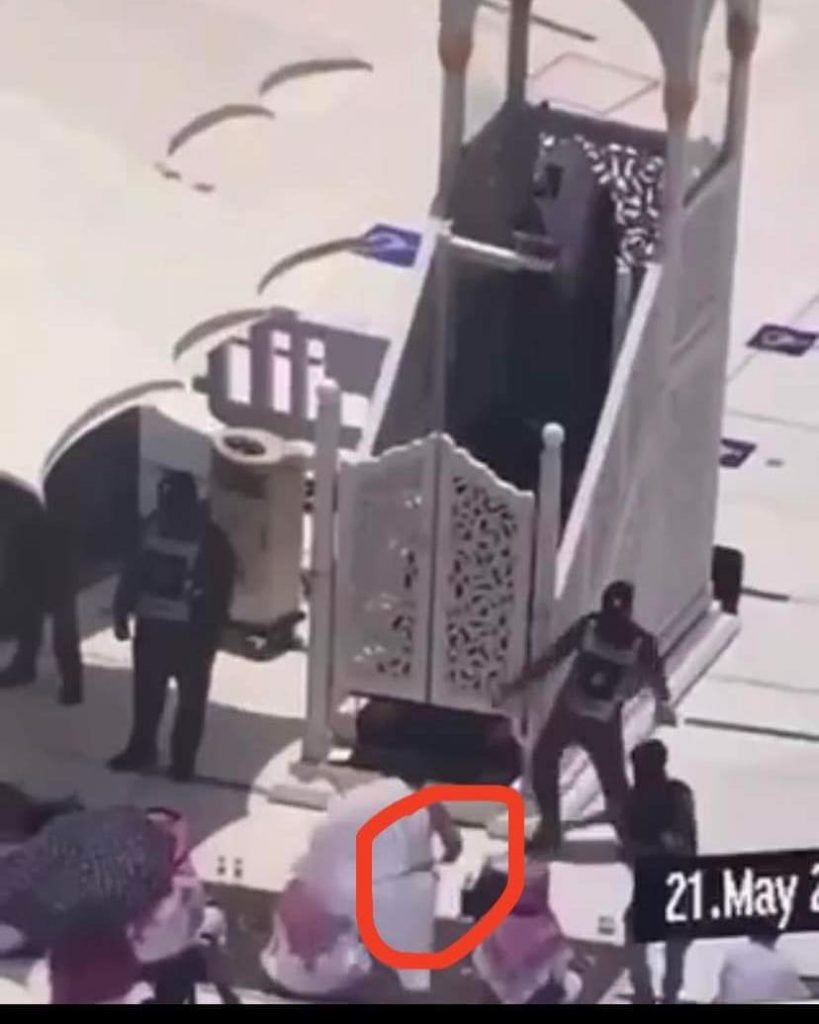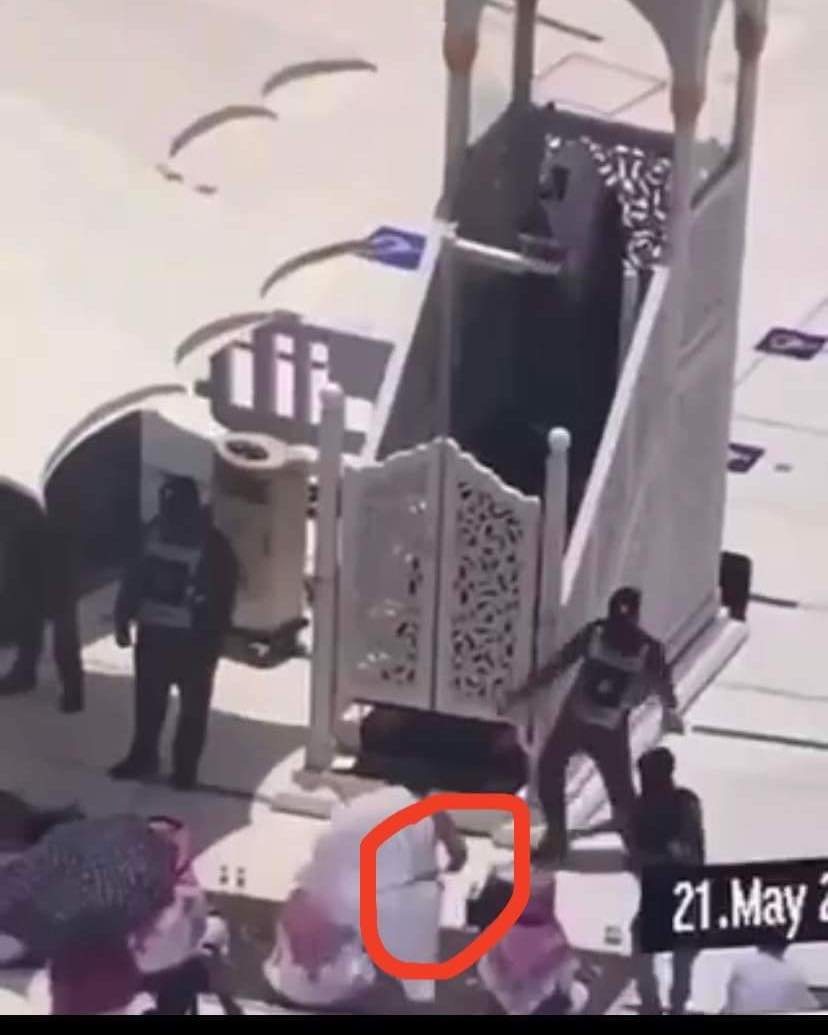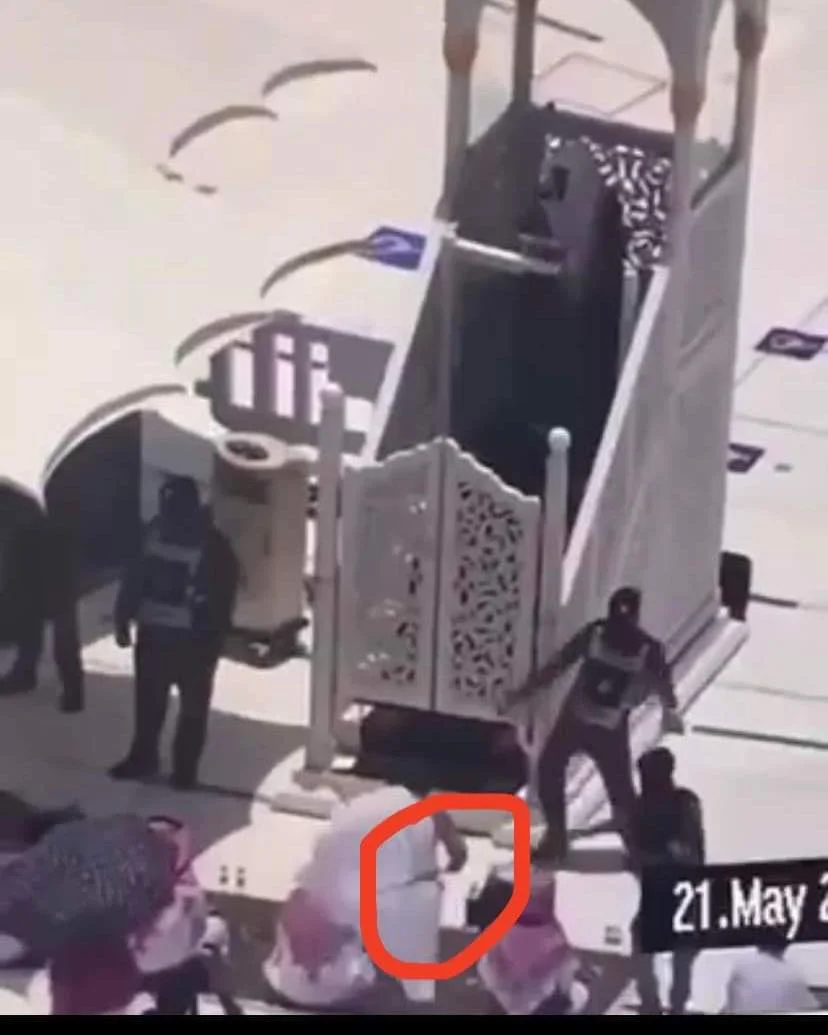 Here is the video of the attack;
The police have taken the attacker in custody, and the investigations are underway. Saudi police did not comment about the identity and the ethnicity of the attacker.
The incident took place while the imam was giving the jummah khutbah (Friday sermon) at the Grand Mosque in Makkah.
Legal proceedings have been taken against him.