Japan has unveiled Mobile Mosque to help Muslims pray during Olympics 2020. Japanese engineers have given Muslims a relief so that they can pray freely.
Japan is hosting Olympics 2020 which is due in the summer, a Tokyo sports company has created this beautiful praying truck which is something much needed for Muslims especially during the Olympics games in 2020.
This is being made by Yasu Project, the CEO of Yasuharu Inoue says that there are very few numbers of mosques in Japan for Muslim to pray, as the industry sees a lot of Muslims visiting Japan to watch the games, so they had to come up with something to make them feel ease to pray while visiting Japan.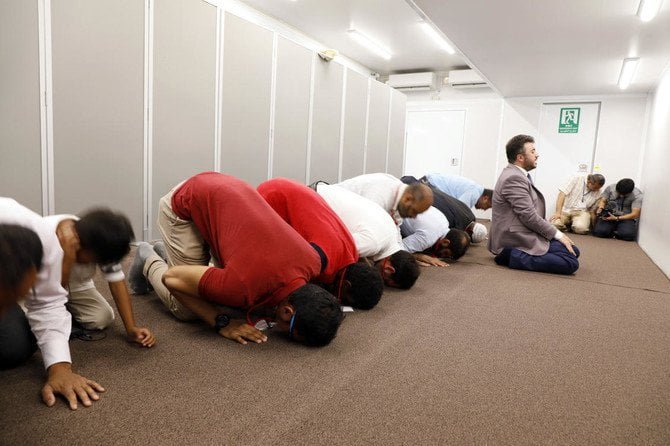 The truck was unveiled in front of Toyota Stadium, a J-League soccer venue in Toyota City yesterday, which showcased it's interior and exterior as well as showing Muslim men praying inside this Mobile Mosque.
The mobile mosque also has the facility to make wudhu as the engineers have placed the taps and washing tub inside the truck, so a person should not wander in the search of making wudhu. Which is one of the reasons this is a complete design for Muslims
A number of 100,000 to 300,000 Muslims live in Japan. And this will help the residents and tourists to not to miss their prayer while having fun. This is something Japan has looked after that they found out that Muslims value their Religion and Culture a lot so they came up with an idea of Mobile Mosque which all of us are loving.
Japan has been humble towards its Muslim tourists and residents that they introduced such a valuable thing for them. And Muslims will never forget their generosity for life.
Tell us if you like this mobile mosque