Indian Man, Siraj, 32, who is a Muslim threw acid on his sleeping wife Farah, 25 for giving birth to a girl instead of a boy.

Siraj, 32 was angry as he was expecting that his wife Farah will give birth to a baby boy but instead she gave birth to baby girl. This attack left Farah with severe burns, leaving her hand, abdomen and legs on her body. Upon talking to Farha, she revealed that Siraj was also asking about dowry which she couldn't afford as well as she added that Siraj used to beat her.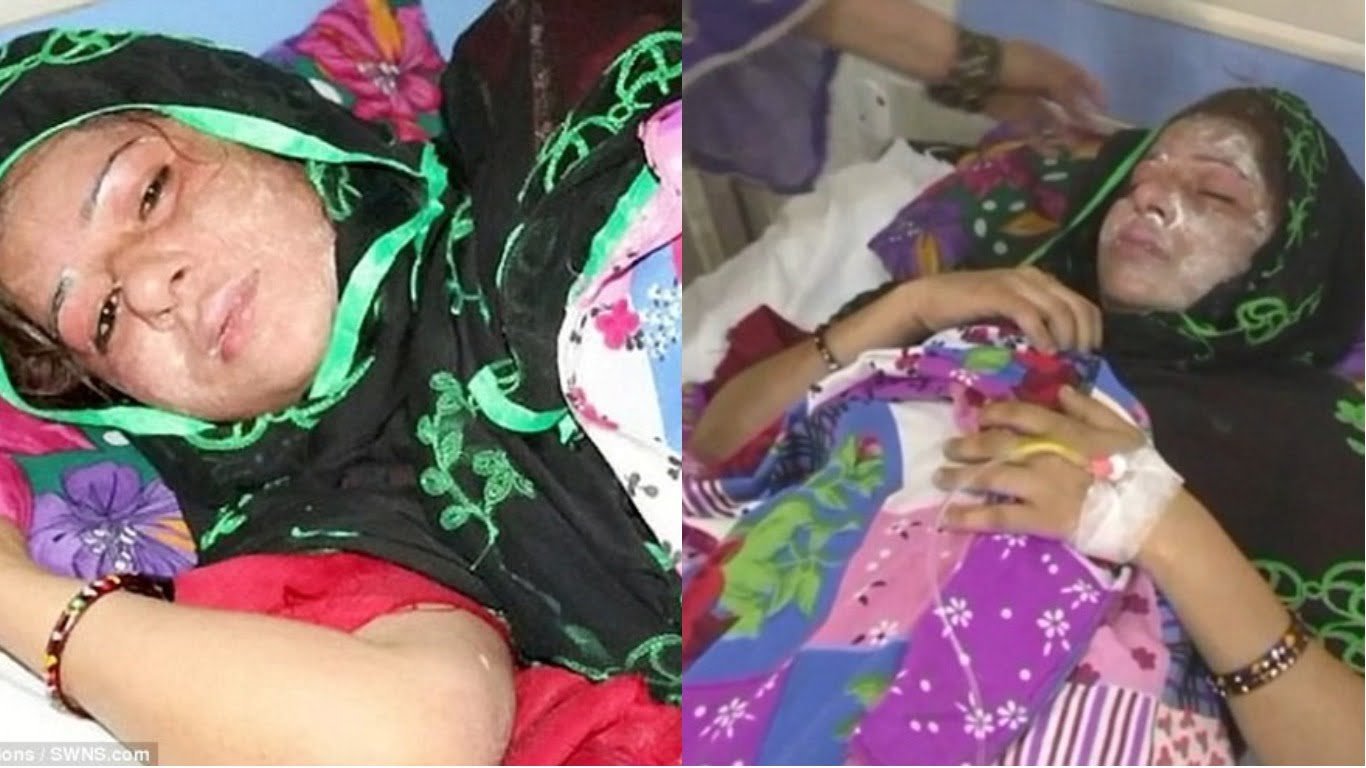 This incident took place in the township of Moradabad near New Dehli. Farah was accused of failing to fulfil the wants of Husband's dowry needs as well as delivering a baby girl instead of a boy. Police are on the manhunt after Siraj escapes after committing this horrendous crime. At that time, Farah was rushed to the nearby hospital after this deadly attack on her.
Farah's sister said her sister married Siraj about 8 years ago, but since last year the couple started to fight and then her husband Siraj used to ask for dowry and when she fails to provide him anything he would start beating her.
Watch what how inhumanly he destroyed her life, very sad!
Farah's sister Nusrat Jahan said the major reason for the acid attack was not dowry but the birth of the second girl. When Farha gave birth to the first girl, Siraj became angry and started fighting with her and when she gave birth to the second girl, he threw acid on her then flew away.
Not just her Husband, Farah added that her in-laws were also pressurizing her about the dowry.
Have more to add ? use the comments section below to tell us what you think about this incident.