MAKKAH: Emergency first aid service center called "Haram Emergency Center 1" has been opened inside Masjid al-Haram (Grand Mosque) in Makkah, Saudi Arabia. The emergency center will provide health services to all pilgrims and visitors 24/7/365.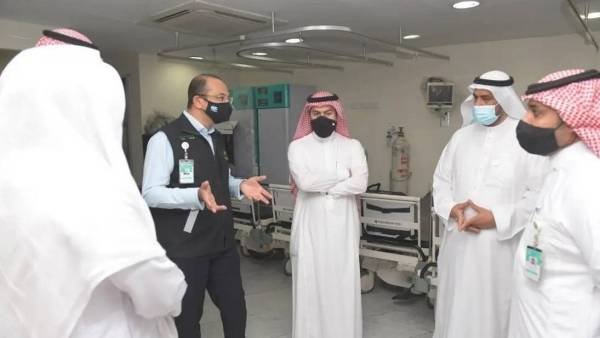 The emergency center has all the top-quality medical equipment to deal with any emergency situation inside Masjid al-Haram.
Furthermore, a medical team has been formed to provide the best standards and practices to deal with all the cases while ensuring the safety and health of the visitors of the Islamic holy site.
The supervisor of the Haram emergency centers and executive director of Ajyad Emergency Hospital, Dr. Wael Eid, have told the media the center is being built to cater to the pilgrims better than ever throughout the year. He said all these emergency centers are located at the Grand Mosque passages 24 hours a day and seven days a week.
Emergency First Aid Center Location
It is located at the entranceof the Grand Mosque.