On Friday, More than 100 hot meals have been delivered to the Royal London Hospital staff for the first time in the East London Mosque and the London Muslim Centre.
For the local community, the Mosque is also giving a food bank delivery service. During the pandemic, these meals would help pay tribute to health workers for their hard work and bravery.
The director of East London Mosque, Dilawar Khan, said that our NHS had come forward to save the lives of so many people in these challenging times.
Due to high levels of Covid-19 in local areas, the Mosque is closed even though the Government will be reopening places of worship under coronavirus restrictions.
A doctor said that A familiar feeling that Britons cannot afford to miss work is why we failed to control the pandemic.
A GP trainee in Luton called Dr. Nishant Joshi 32. His tweet went viral about a complaint he regularly receives that most of the patients cannot take time off even if they are having symptoms of coronavirus.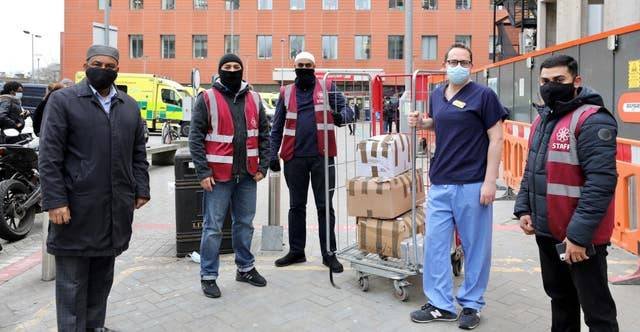 In the UK, this week, 100,000 people died due to coronavirus, and in some large parts of the country, the cases are incredibly high.
Some staff cannot work from home while some are having a temporary pause to jobs to prevent the increase of other cases.
We praise them for their hard work and bravery; they set aside their own families and help others. With this spirit of gratitude, we wanted to show a small token of thanks to the Royal London hospital, as said by Dilowar khan.
Some workers were not following the rules, including a case where an isolated person had been asking to return to work as told by Dr. Joshi.