Church in Berlin has allowed Muslims to offer prayers after Muslims were unable to fit in the Mosque due to social distancing.
In Berlin's Neukolln District, Dar Assalam Mosque was filled with worshippers, it was then Martha Lutheran Church had opened its doors for the Muslims to offer their prayers.
This step set an amazing example of religious freedom and brotherhood in Germany.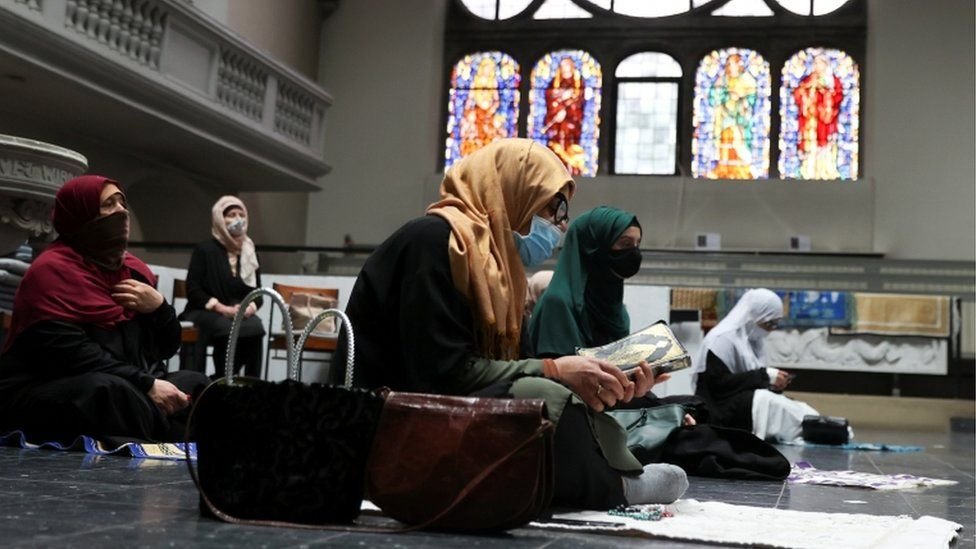 Muslims offering prayers in the Church appreciated the move. Called it that the Churches are clean and perfect for offering Salah.
The priest of the church also sat through the prayers and participated in the Dua after the sermon.