For some women, nail polish is one of the necessities to look beautiful, Muslim women are no exception. But for Muslim women, nail polish cannot be used all the time. Nail polish has an impermeable coat that prevents ablution water from penetrating nails.
As a solution, Muslim women have to go the extra mile by removing their nail polish before wudhu (ablution). Or if they want to use nail polish all the time, they have to wait for their period, which is the only time that they are not praying.
This problem has inspired the beauty industry to innovate to create halal nail polish which is certainly ablution-friendly.
Halal nail polish is a category of nail polish that is said to be "breathable" that has a unique formula that allows oxygen and water to penetrate the polish and reach the nail. Thus, it may be used for everyday life without interfering with ablution and prayers.
1. Orly
In collaboration with Muslim Girls, Orly presents a series of halal nail polish products titled #HalalPaint dedicated to Muslim women.
This nail lacquer has an all-in-one-longer formula for longer, stronger, and healthier nails. Besides being halal, this nail polish product from Orly also contains argan oil, pro-vitamin B5, and Vitamin C that would leave the nail smooth and healthy.
2. OUL'ISI
OUL'ISI is a water-based nail polish that is very easy to peel off so it doesn't require a special nail remover.
It is certainly unique and different from other nail polish brands and can make it easier for you to change different colors of nail polish every day. It also has a unique formulation that allows it to dry quickly in just about 60 seconds without the addition of a baking light.
Each nail polish set includes a bottle of transparent nail polish, which can be used as a base coat and topcoat, and a bottle of richly colored nail polish that can be adapted for casual events, weddings, and more.
3. Tophany
Tophany provides halal nail polish with a variety of colors that are non-toxic, environmentally friendly, and non-irritating.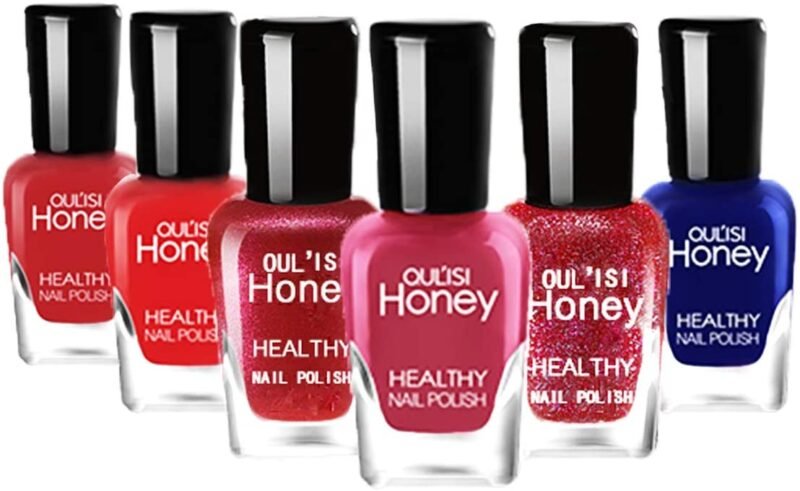 This nail polish comes with a water-based, peelable formulation that peels off easily. The low odor formula contained in this nail polish is made safe for use by adults and children.
4. Tuesday in Love
Tuesday in Love is a Canadian company specializing in Water Permeable nail polish and unique Halal-certified cosmetics that have been officially recognized by ISNA Canada.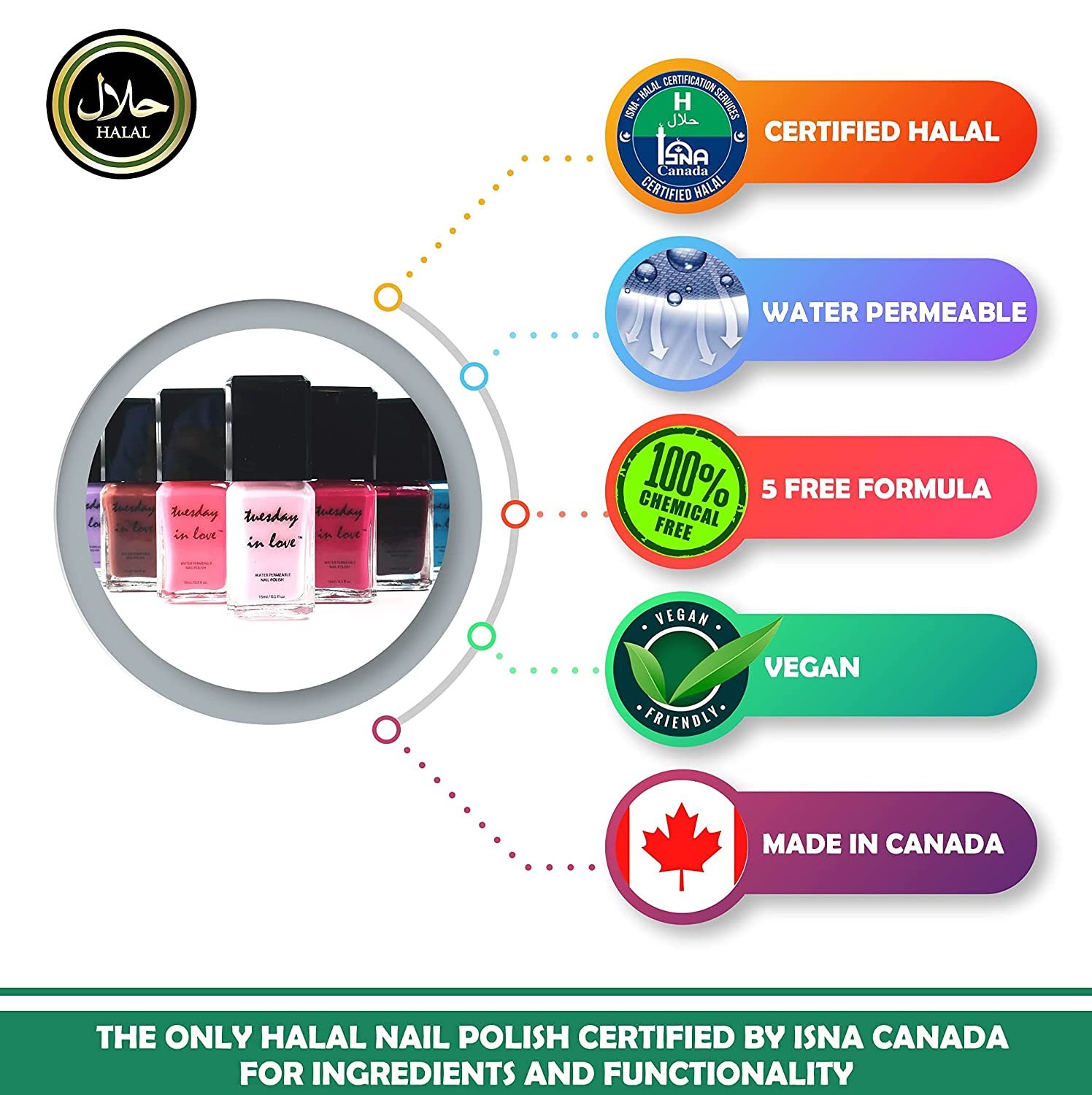 All Tuesday In Love halal nail polishes contain natural ingredients that are equipped with micro-pore technology and a water-permeable formula which makes it have a higher water absorption capacity than other halal nail polish products. It has also been tested and certified as halal, containing no animal derivatives or prohibited alcohol so it is ideal for Muslim women.
5. VIVRE
All VIVRE Cosmetics nail polishes are certified water-permeable and breathable by SGS Labs in France. Not only that, this nail polish is also vegan, non-gmo, never tested on animals, and can make nails healthier because they are free of parabens and other harmful chemicals.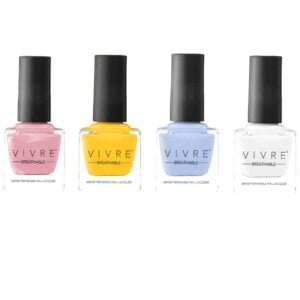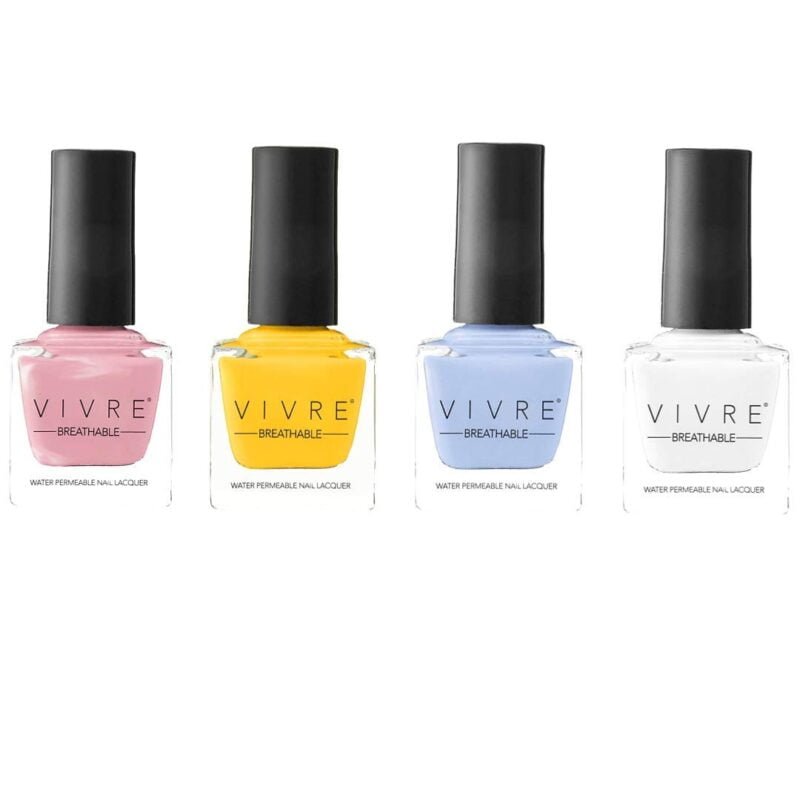 It can also absorb oxygen and air perfectly, so it is very safe to use during prayer.
6. Karma
Karma is a nail polish company that produces halal-certified nail polishes that are permeably designed to allow water and oxygen molecules to pass from the polish to the nails.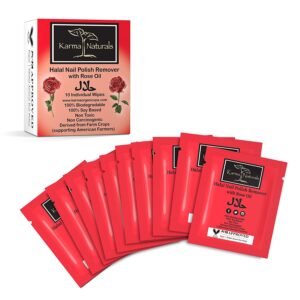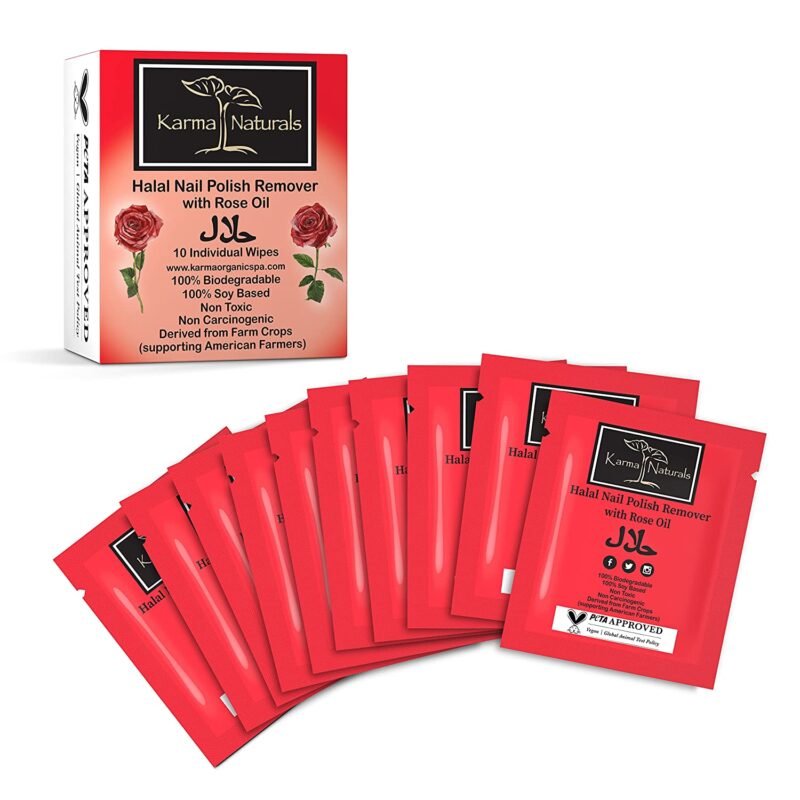 Karma nail polish products are very environmentally friendly by using glass bottles, not plastic, and producing soy-based ink which means it is also safe for pregnant women and children.
7. 786 Cosmetics
This nail polish from Brand 786 has obtained halal certification from KIC proved free of animal derivatives (100% vegan) and is free from 11 harmful chemicals commonly found in typical nail polish. And most importantly it is equipped with a breathable formula that allows water to permeate through the nail polish, keeping nails healthy and hydrated. It is also not tested on animals (cruelty-free).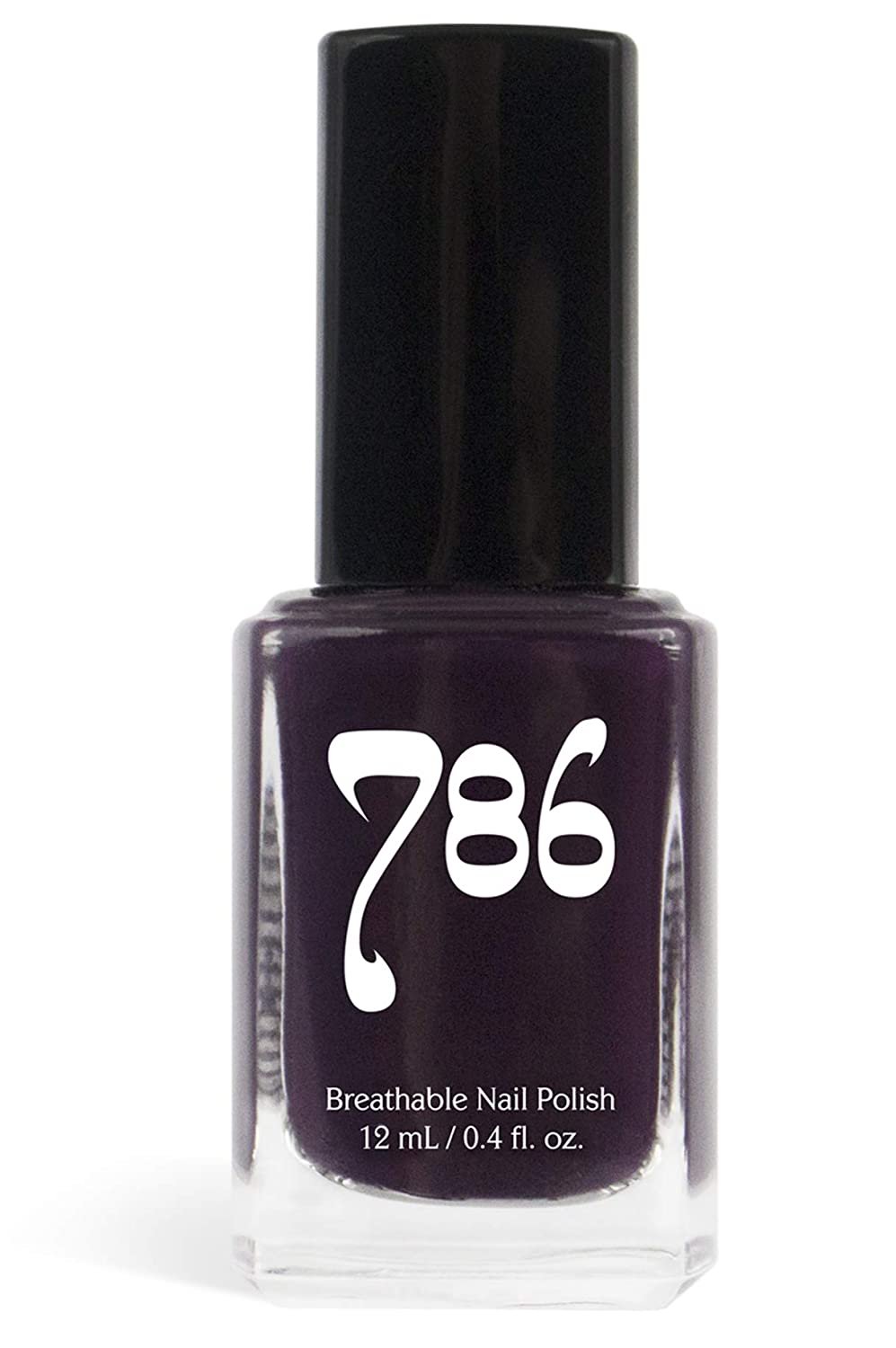 786 Cosmetics has limited-edition nail polish with colors and names inspired by the names of Muslim cities around the world, a cute pink name Jaipur, a city in India. Also Dubai with nail polish color resembling an exotic desert, and many others.
8. Abitzon
Abitzon products are water-based halal nail polish products that dry easily in 60 seconds and peel off easily. It contains non-toxic ingredients, is environmentally friendly, non-irritating, and safe for use by children and teenagers.
9. Lavender
Lavender Violets is a company founded in 2015 dedicated to helping women to save time and money by getting salon-quality nails at home. This nail polish brand provides 27 sets of gel nail polishes that are full of attractive and shiny colors that are made of a non-toxic and harmless resin, and free from formaldehyde, toluene, and DBP.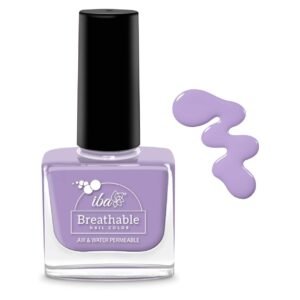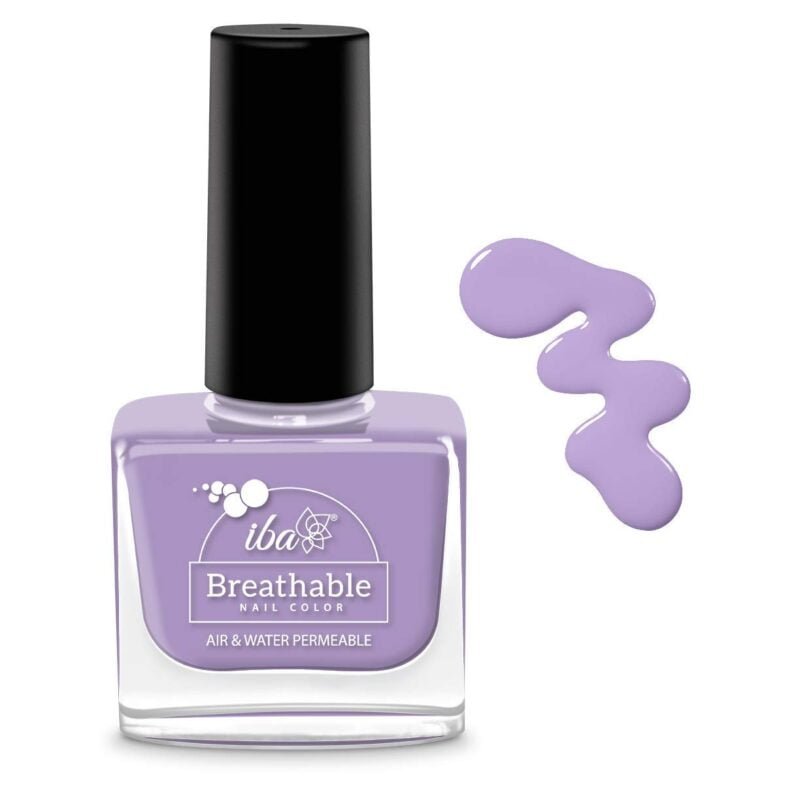 Lavender Violet's gel ingredient gives a brilliant finish, smooth appearance, and flawless coverage that lasts for 21+ under the proper application.
FAQs
Can we pray with nail polish in Islam?
No, praying with the nail polish on is forbidden in Islam..
Can you do wudu with halal nail polish?
Yes but you have to read at the back of your brand if it is certified halal or not. If it is, you can make wudu.
Is halal nail polish OK?
Yes, Halal nail polish is perfect for Muslim women.
How is a halal nail polish different from regular nail polish?
Regular nail polish is not breathable and coats the entire nail while halal one is breathable allowing air to pass through.
How long does halal nail polish last?
Minimum 5 days, lasting depending on the quality of the brand.