Islam views marriage as noble and sacred, meaning worship to Allah and following the sunnah taught by the Prophet sallallaahu 'alaihi wa Sallam.
With marriage, things that were previously forbidden for male and female couples are encouraged because they are part of worship.
After the wedding party, a newly married couple will look forward to the first night of the wedding. This moment is the first time they can enjoy time together after legally becoming husband and wife. Not just having physical relations, but the first night of marriage is a sign of the start of married life.
Before passing the first wedding night, the bride and groom should pay attention to some of the etiquette and procedures recommended by Islam. One of them is reciting dua for the first night of marriage.
For the first night of the wedding, Dua aims to ask Allah SWT to be kept away from the temptations of Satan and for the marriage relationship to get a blessing during the first night of marriage.
Here are some duas for the first marriage night you can read with your partner.
Dua For First Wedding / Marriage Night
It is noted that the groom should place his hands on his wife's forehead while reciting the following prayer.: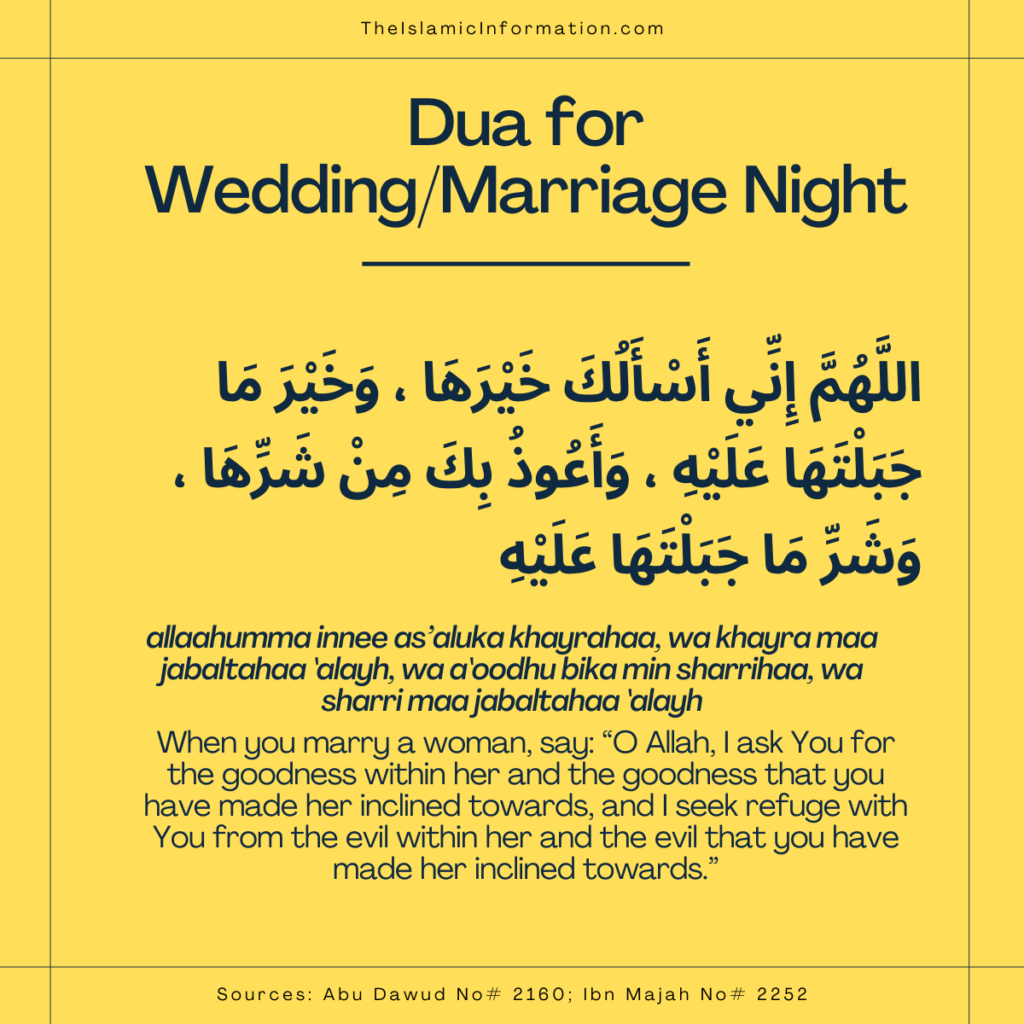 Before starting sexual intercourse on the first wedding night, a husband is recommended to read a prayer asking for blessings upon his wife. This prayer can be read anytime, but it is best recommended shortly after the Aqd Nikkah.
(Narrated by Abu Dawud 2/248, Ibn Majah 1/617. See also Al-Albani, Sahih Ibn Majah 1/324. )
Performing Two Rakaah Sunnat Salah With Wife
Husband & wife should pray together on their first wedding night in Islam. On the first night, newlywed couples are encouraged to take wudu (ablution) and perform two rak'ahs salah on their wedding night.
The goal is to seek refuge for their marriage from the devil and seek the pleasure of Allah SWT for their relationship. After salah, the couple can recite dua according to the hadith narrated by Abdurrazzaq.
(Narrated by Ibn Abi Syaiban in Al-Musannaf 3/401 and Abd al-Razzaaq in Al-Musannaf 6/191)
Recite Before Sexual Intimacy
When going to make love to his wife for the first time, a Muslim husband should recite the following prayer: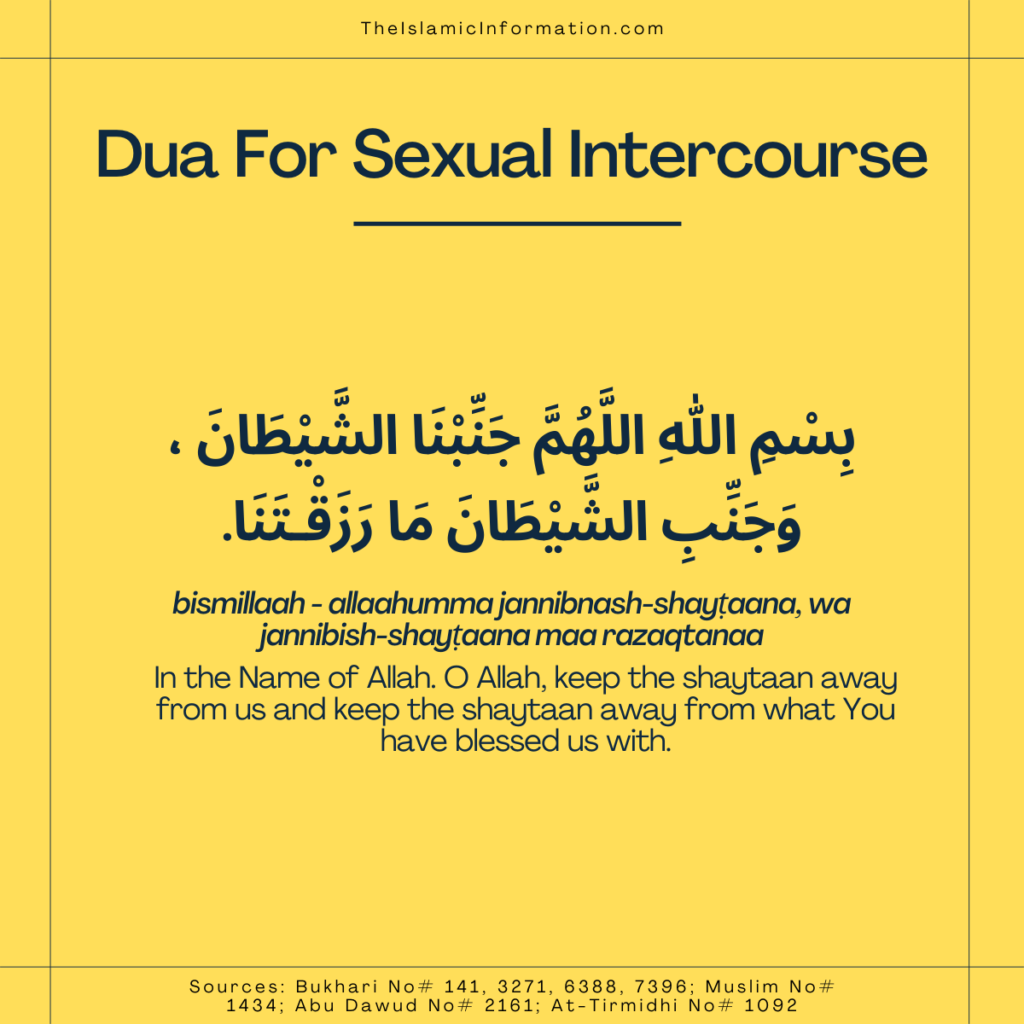 According to the Shari'a, there is no obligation to have sex on the first night of marriage. It all depends on the situation and the will of both husband and wife. This is a personal decision between the newlywed couple.
But the husband must be sensitive to the feelings and circumstances of his wife and pay attention to whether the wife is ready to have sex. If the husband can make his wife feel comfortable on the first night of the wedding, then there is nothing wrong with doing this.
(Narrated by Bukhari, No. 6388; Muslim, No. 1434; Abu Dawud, No. 2161; At Tirmidhi, No. 1092)
Islamic etiquettes on the wedding night
You treat your wife kindly by making her comfortable and talking to her.
Do not rush towards touching or intimacy immediately; give her time. Do not do such a thing until she feels comfortable and agrees to do it.
Do not force anything on her.
Praying two rakats
Making dua for each other
Give your wife her gift on the marriage night.
Get latest updates on WhatsApp
Exclusive Duas, Islamic Reminders and News!