It is common that many Muslims struggle reading Quran (in terms of Pronunciation) because most of us do not read it daily, which can cause pronunciation issues. But the more your struggle (unintentionally) the more reward you will get!
If you're a person who doesn't speak Arabic or a new convert, you obviously struggle to read Quran. You might stutter while reading it to make the correct sound.
Many Muslims feel sad about their struggling reading the Quran as they stutter. Do not worry brothers and sisters! there is no need to feel sad or defeated because of this. In fact, Allah will reward you for your struggle according to Hadiths you will get the double reward because you're putting effort to learn the words of Allah SWT.
As Prophet Muhammad (Peace Be Upon Him) said;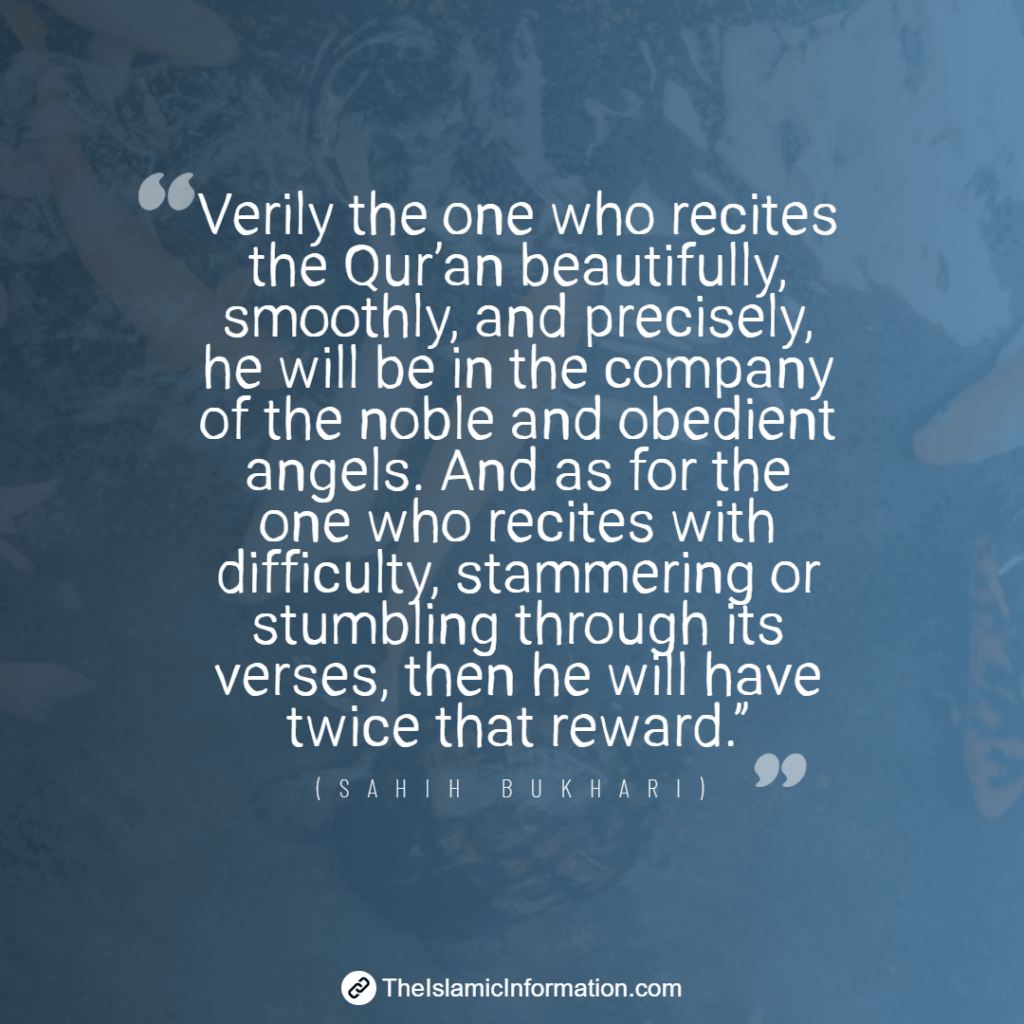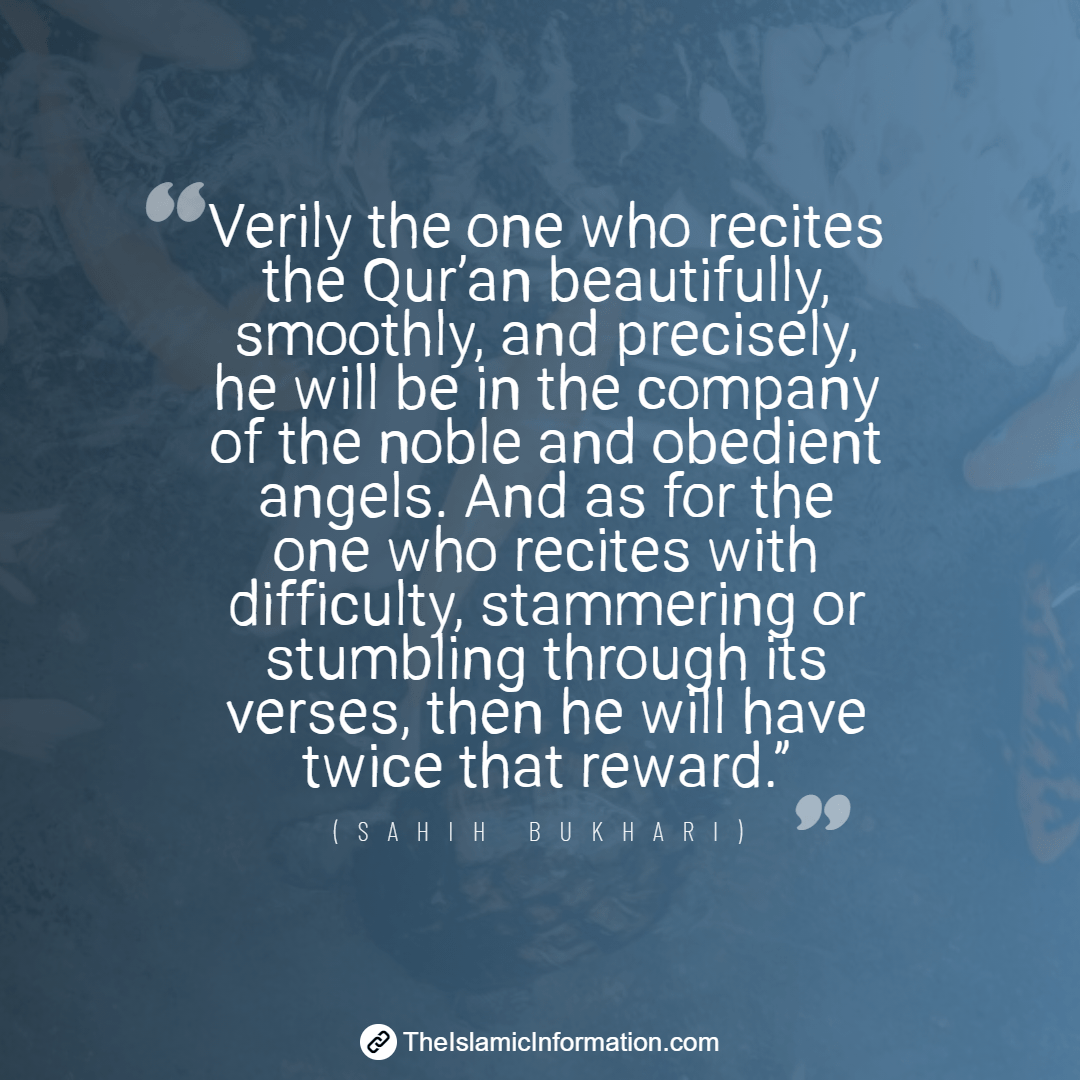 Prophet Muhammad (Peace Be Upon Him) said in Tirmidhi;
So, never get disheartened when you stutter or struggle reading Quran next time, get motivated that Allah will reward you twice than other because of your efforts.
Reading the Quran is something you will see every Scholar, Every Islamic Book, to promote the Quran, Sunnah, Salah, Hajj, and Zakat. Because these are the main functions of Islam. And Allah has given these things greater reward.
Understand the Quran with reading it is essential because when you do it, you will get the entire idea of what Allah SWT is conveying to you. Especially, if you're someone who doesn't know Arabic, they should get Quran with English Translation to help them understand.
Be sure to share this article on your social media so many people, who feel disheartened due to their stutter problem while reading Quran can get motivated and because of your share they start reading Quran again.