Islamic Home Décor is the latest trend in the Muslim fashion industry which Muslims from all around the globe are adopting. So we decided to tell you how it can add value in your iman.
Today we will be talking about different Islamic Home Décor products which will make your life much more rewarding.
1.
Having wall art pasted on the wall helps people to look at it and recite it and the more people will recite it the more reward you will get. Having such art in the house make it a better place. We personally suggest everyone to buy this for their home as it
2.
Phone cases are very common, but having an islamic cover is very cool. We do recommend to have this logo as you cannot put ayah on the iphone cover.
Cool! isn't it ? Then buy your own Mosque and Moon Phone Case for iPhone now!
3.
Having duas at appropriate places helps people to not just read but also memorize the ayah just like in the product shown above havig ayah to be recited at the meal time. This is need worth buying Islamic art!
4.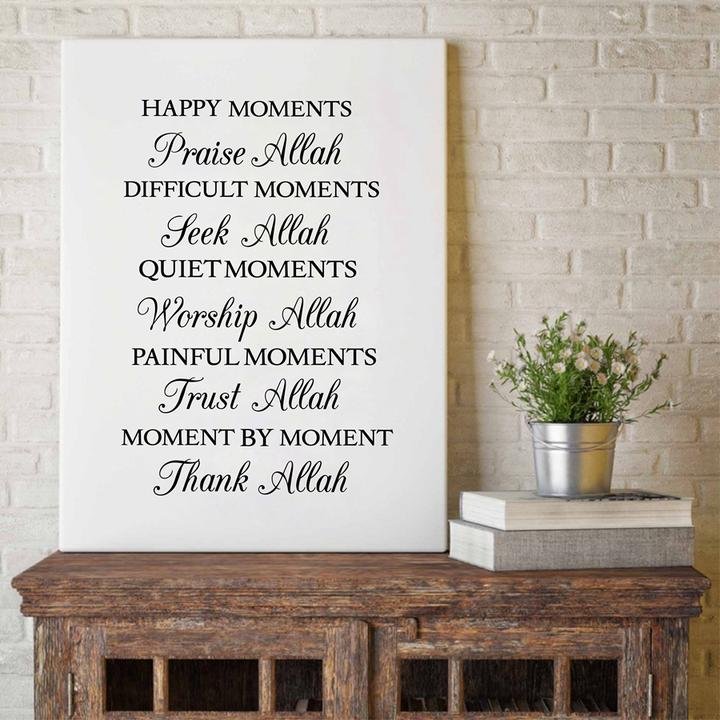 Islamic Art is the thing which all of us adore as it connect the art with Islam then what are you waiting for ? get yourself a good art like this!
At Islamic Artistry they provide beautifully designed Islamic calligraphy canvases and stickers, and other accessories at an affordable price. We want our brothers and sisters in Islam to not only beautify their homes with our products but more importantly, to connect with their creator and their prophet (peace be upon him) by reading dikhr and ayah from the Quran on a daily basis to gain more rewards from Allah.
RELATED POSTS