Congratulations for making it through the holy month of Ramadan!  The new moon is sighted, and Eid Fitr continues the Muslim festivities. The time has finally arrived!   Whether you are a public or private sector employee, celebrations are getting underway. 
Did you know that the number of holiday days off for Eid Fitr 2019 can actually vary from country to country?  That's right!  Depending on where you live, you can receive more days off for the blessed holiday than Muslims in another country.  We have that information and we are ready to share.  The official time off for public and private sector workers has been announced.  Want to know which sector gets the greatest number of days off, and where!  We have the information and we are ready to share. 
The answer to the question of who receives 9 holiday days off for Eid Fitr is the United Arab Emirates! This was recently announced by the UAE cabinet. The UAE president, His Highness Sheikh Khalifa bin Zayed Al Nahyan, announced the official leave on Sunday, and it will be a full week this year for public sector employees.
The 9 Holiday Days will commence on Sunday, June 2, for one week, with work resuming on Sunday, June 9. However, combined with May 31 (Friday) and June 1 (Saturday), the public sector will get altogether a 9-day long holiday. This is a longer holiday than previously announced.  The official holiday time extends from Ramadan 29 (June 3), and ending on Shawwal 3 (June 6 or 7). The length of the month is determined by the UAE's moon-sighting committee.
Public sector workers have enjoyed more days off than private sector workers.  The cabinet announced on Sunday that private sector employees would actually have four days off for Eid Al Fitr beginning on Monday, June 3 (29 Ramadan) until 3rd of Shawwal, with work resuming on the 4th of Shawwal. The UAE cabinet also decreed that both sectors will receive a total of 14 holiday days off this year. 
Public and private sector employees, it is finally here. Have a blessed Eid Fitr this year!
Have you been looking for an app that can help you to be a more faithful Muslim? Ummah is an all-in-one Muslim app was designed just for you. Not only can do we make it simple for you to maintain a faithful prayer life, but it can give you resources and allow you to move forward in your connection with Allah. Learn more by downloading it today!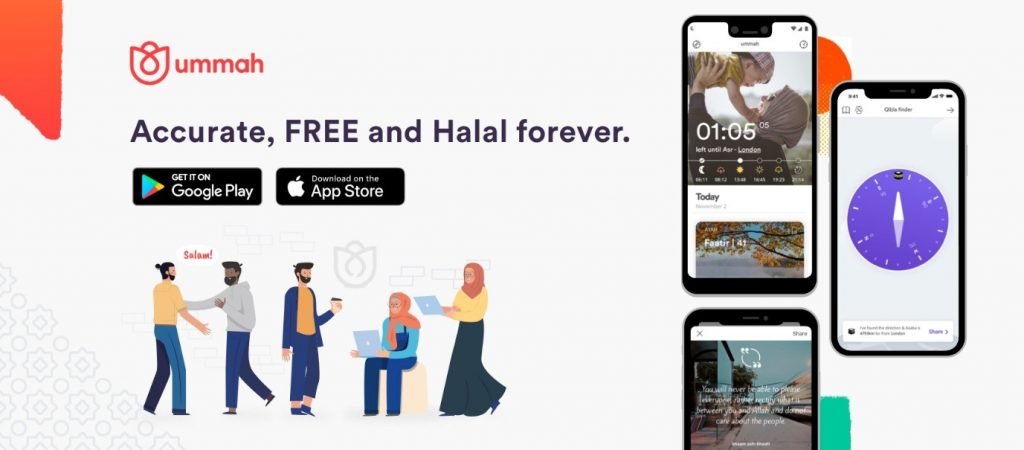 App Store Download Link: Ummah App Store
Google Play Download Link: Ummah Android