MAKKAH: Saudi Arabia is currently experiencing strange weather conditions, as the Makkah region gets snowfall, hail storms, and rains in some places.
Many residents of Makkah came out on the first day of Eid al-Fitr to enjoy the chilly weather in April, considered one of the hottest months in the history of the Makkah region.
In a video, residents can be seen playing with snow. A large portion of land seen covered in snow.
Taif is also experiencing an extremely rainy season these days.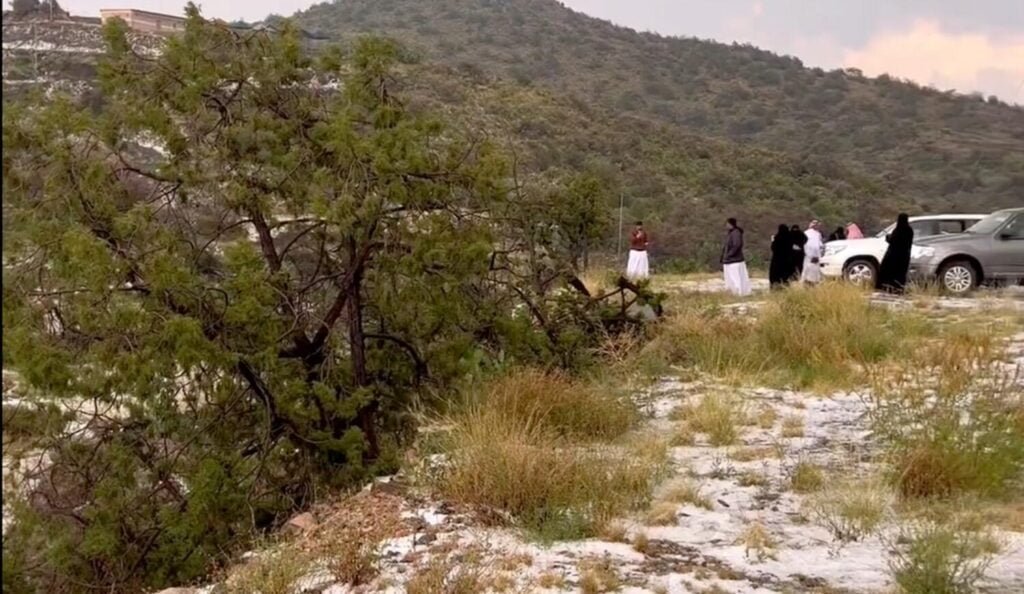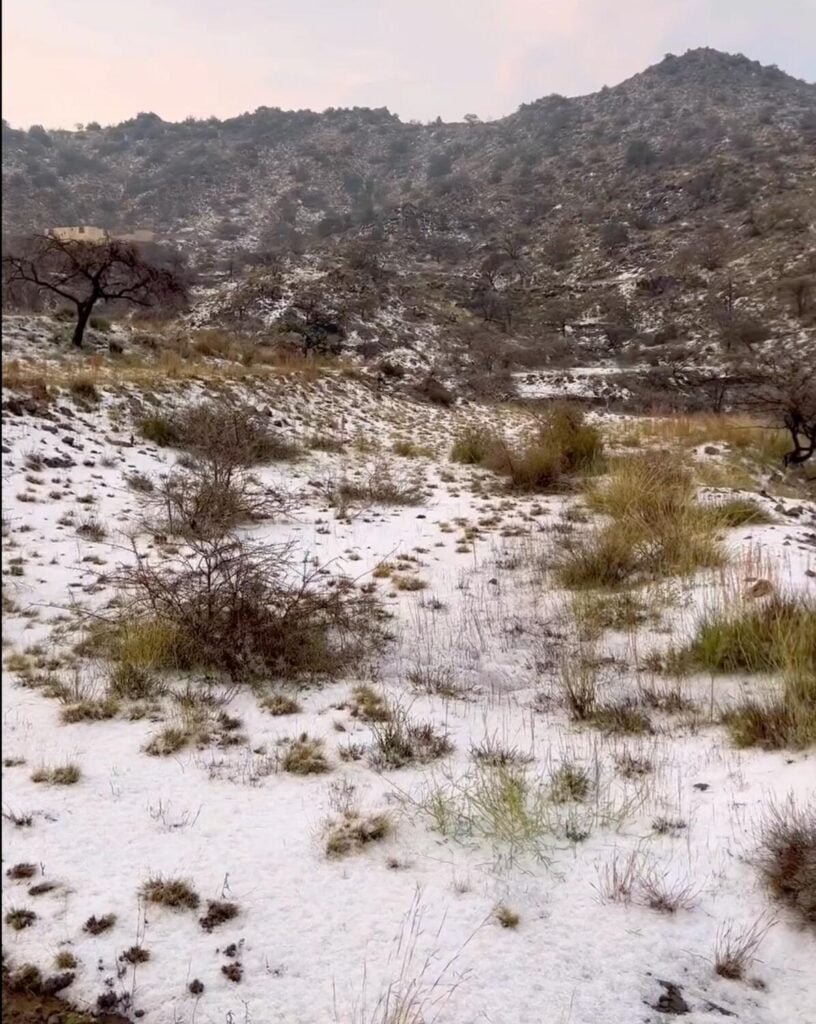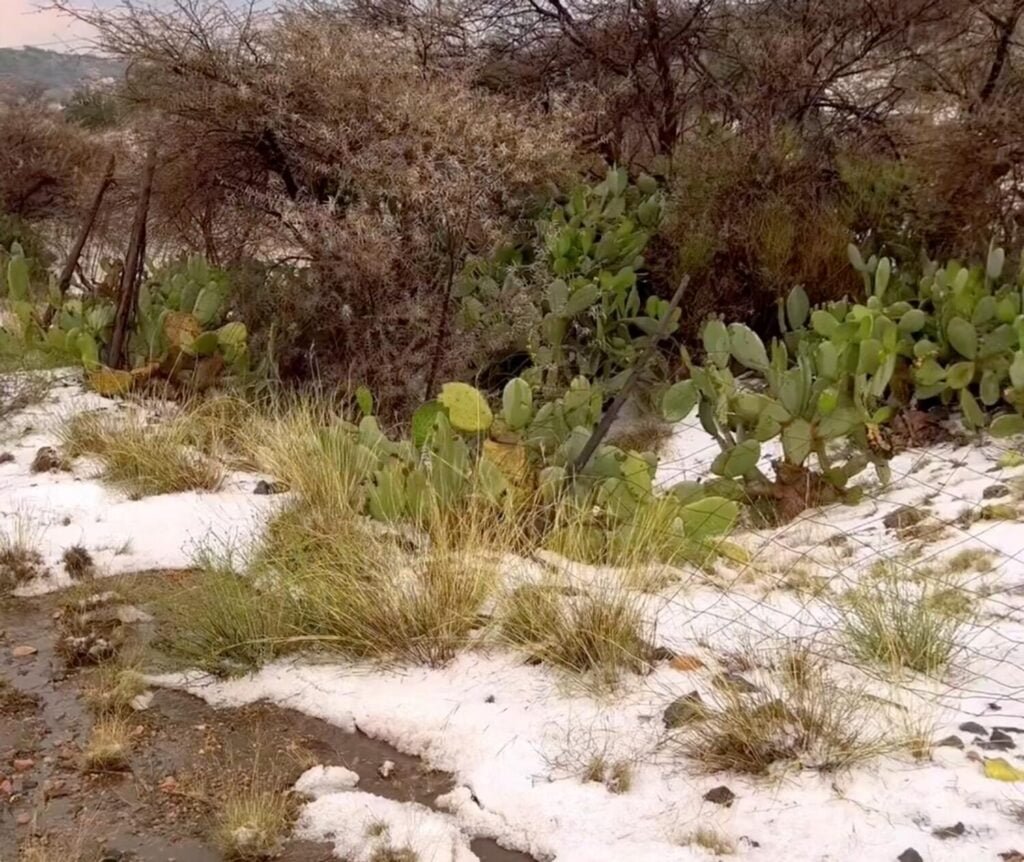 The NCM (National Center of Meteorology) also announced that some parts of Saudi Arabia would see excessive thunderstorms, ghast winds, and hail storms.