South African cricketer Hashim Amla refused to wear the shirt which has the Haram product logo on it, instead agreed on paying $500 fine.
The religion of Islam covers every aspect of life in it. It completely relies on firm principles. Muslims are recommended to stick by these principles in order to achieve success in this world and in the life of the hereafter.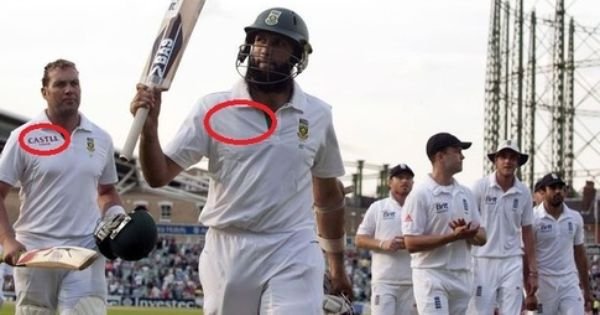 However, as by the 20th century where people are indulged in immoralities, they are less likely to be far from the sins.
On the other hand, some Muslim sportsmen try to abstain from sins to the amount that they are ready to bear any kind of loss that appeared by not involving in such common sins, despite they stay in the glamour and limelight.
The ones we have taken into our discussion are those Muslim sportsmen who are very popular and are the big names in relevant sports yet don't choose to promote such sins by their jerseys.
In this era of commercialization, advertisements can be observed in every gathering of people. Within which, brands try to market their items through the jersey and the sports kits of the sportsperson in return of big amounts.
However, Sonny Bill Williams and Hashim Amla turned out a few of the Muslim gems by not accepting the logos despite their boards gaining big sums of dollars in contract with huge brands.
There is nothing that comes conveniently and free of cost. These Muslims heroes had to pay fine for not wearing the jerseys promoting wine, gambling, and banks. The South African cricketer, Hashim Amla rejected to wear the "Castle Lager" logo based jersey.
The Castle Lager is an alcohol-based company specialized in production and advertisement of beer. Player Amla politely declined their request to wear such jersey for the game.
He purely follows the fact that this would violate his religious values as wine is considered haram in Islam and its promotion would appear in the category of sinning.