Anil Kumar Chowhan, a Hindu from Hyderabad, India, has a passion for writing Quranic verses in Mosques. Anil has been doing it for more than 20 years now.
He owns a small workshop at Hussaini Alam, a street near Charminar in the old city area of Hyderabad in India. He also writes signboards in Hindi, English, Urdu, and Telugu.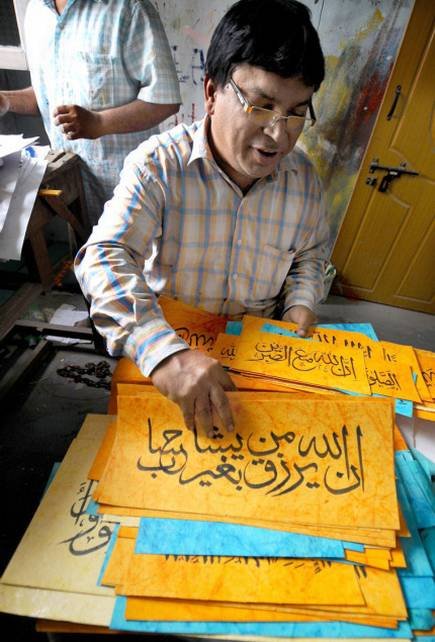 He started calligraphy 25 years ago. He didn't study well because of his financial condition, so he started calligraphy for his living.
Anil Kumar Chowhan says that his life got better when he got a chance to paint Quranic verses in Masjid e Noor in Kishan Bagh. And till now, he has painted Quranic verses in 150 mosques, including Jamia Nizamia.