Vietnam Lifts Lockdown: 22 Million students are back in Schools in Vietnam after the Government has lifted the restrictions decided to end the lockdown.
After three months of lockdown, Vietnam has finally decided to lift the lockdown as life has started coming back to normal for the citizens. Above all, Schools have been reopened again to welcome the children back to their schools.
As per the report of CNN, approximately 22 million students are now back to their schools after the end of Coronavirus lockdown in Vietnam. CNN further detailed that the children are now divided into smaller groups to prevent the virus.
The latest challenge for Schools is to learn to keep social distance
As expected, the schools are facing immense difficulty in maintaining 1 meter distance. CNN also reported that there is also shortage of classrooms and teachers.
This is the new normal in Vietnam after Vietnam Lifts Lockdown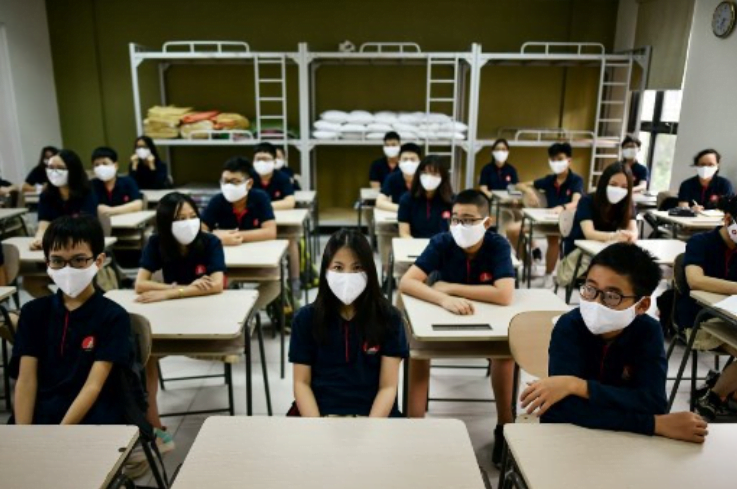 Some schools are shifting their timings to manage more children in schools such as by teaching online.
Anti-Droplet face shields are important as well as students and teachers are required to wear face masks
Many students in the Vietnamese schools have been photographed seeing Anti-Droplet shields.
SCMP published a report on it in this video;