As we pass through the Second Cross Street or reach the area by the Main Street, our eyes would get stuck at the elegant dome of the Red Mosque, quietly holding its existence.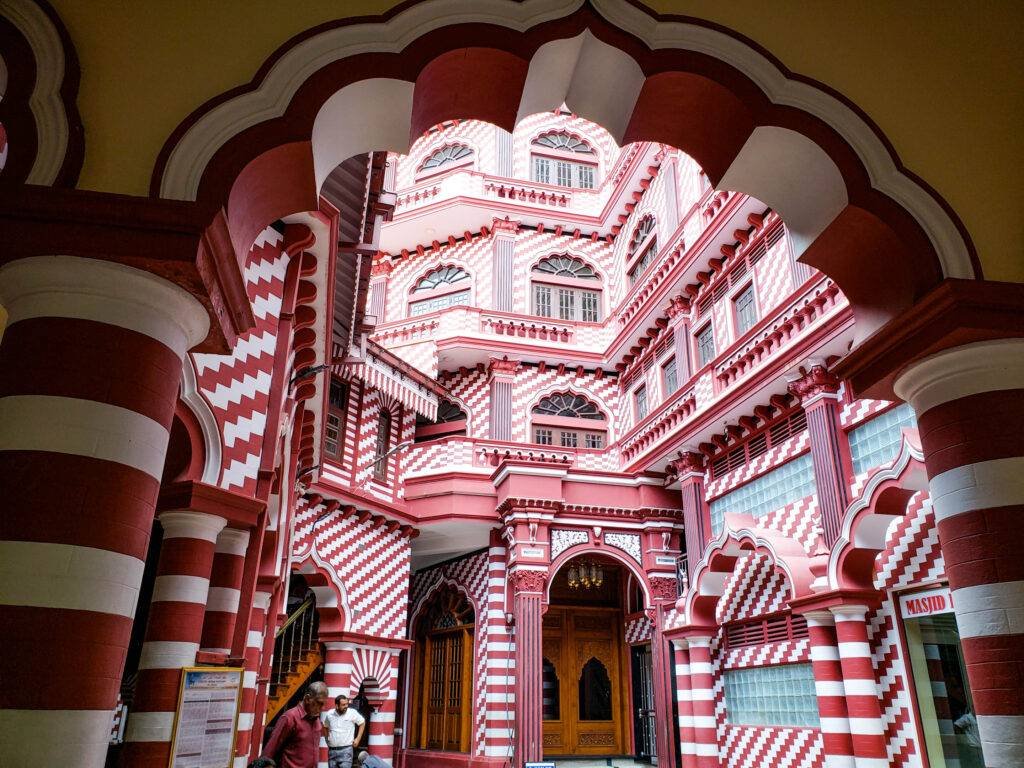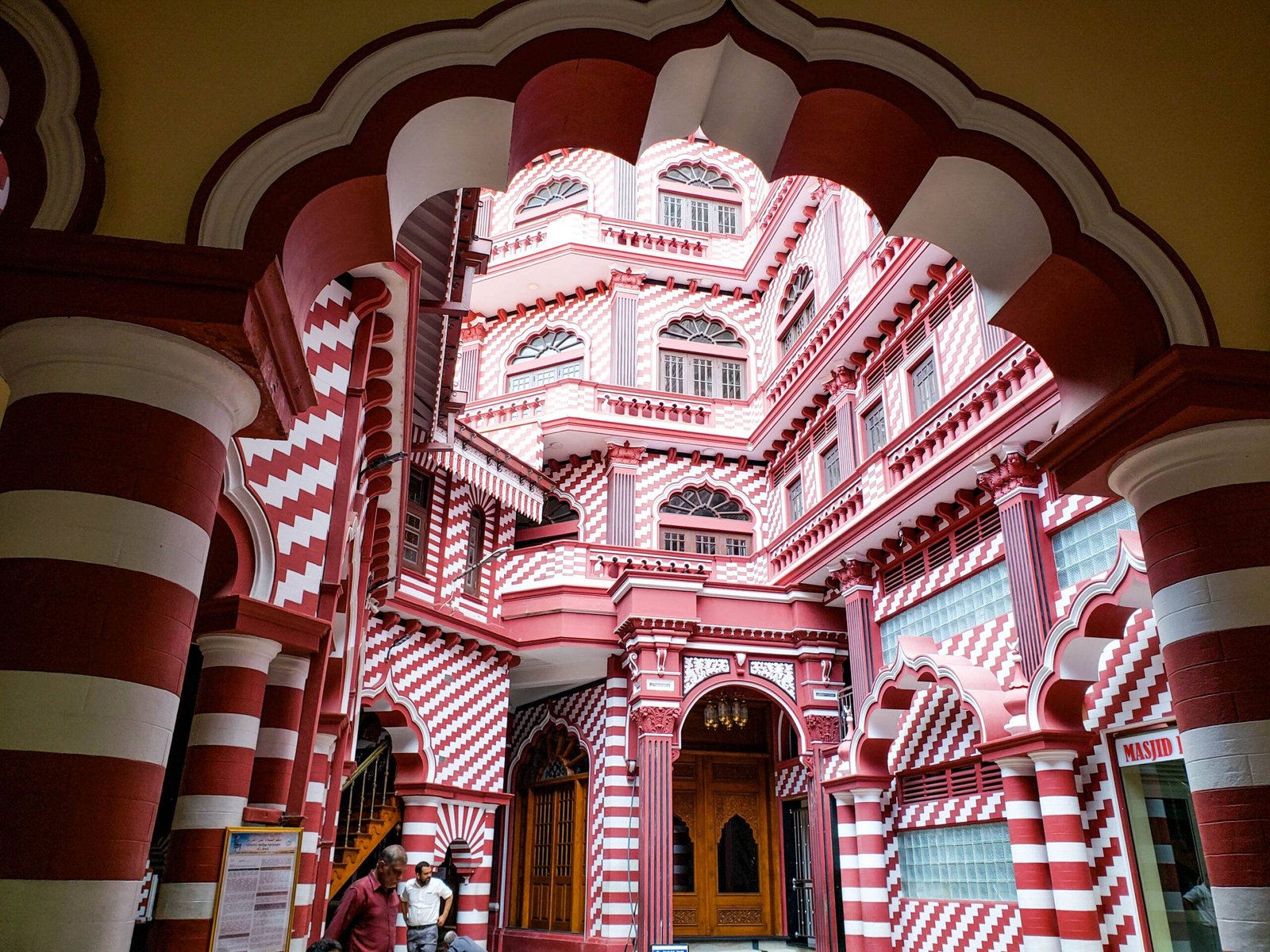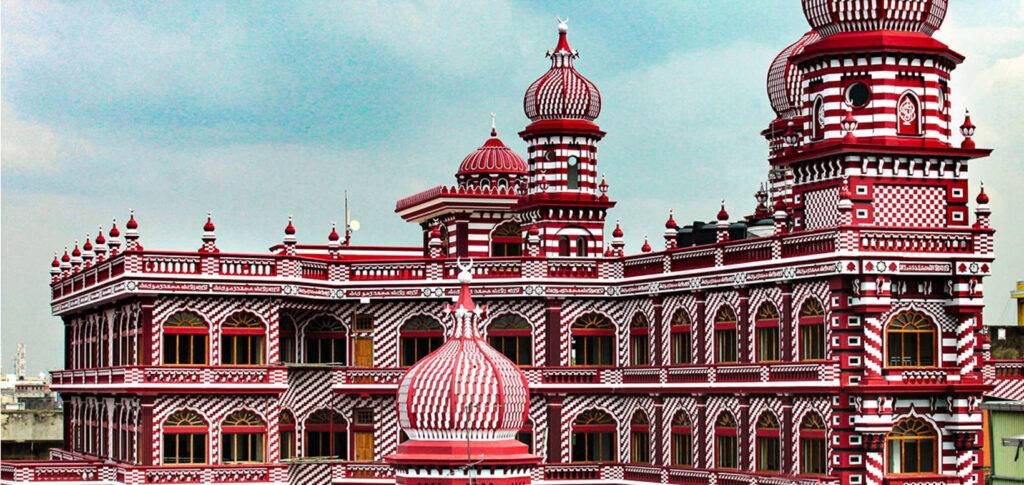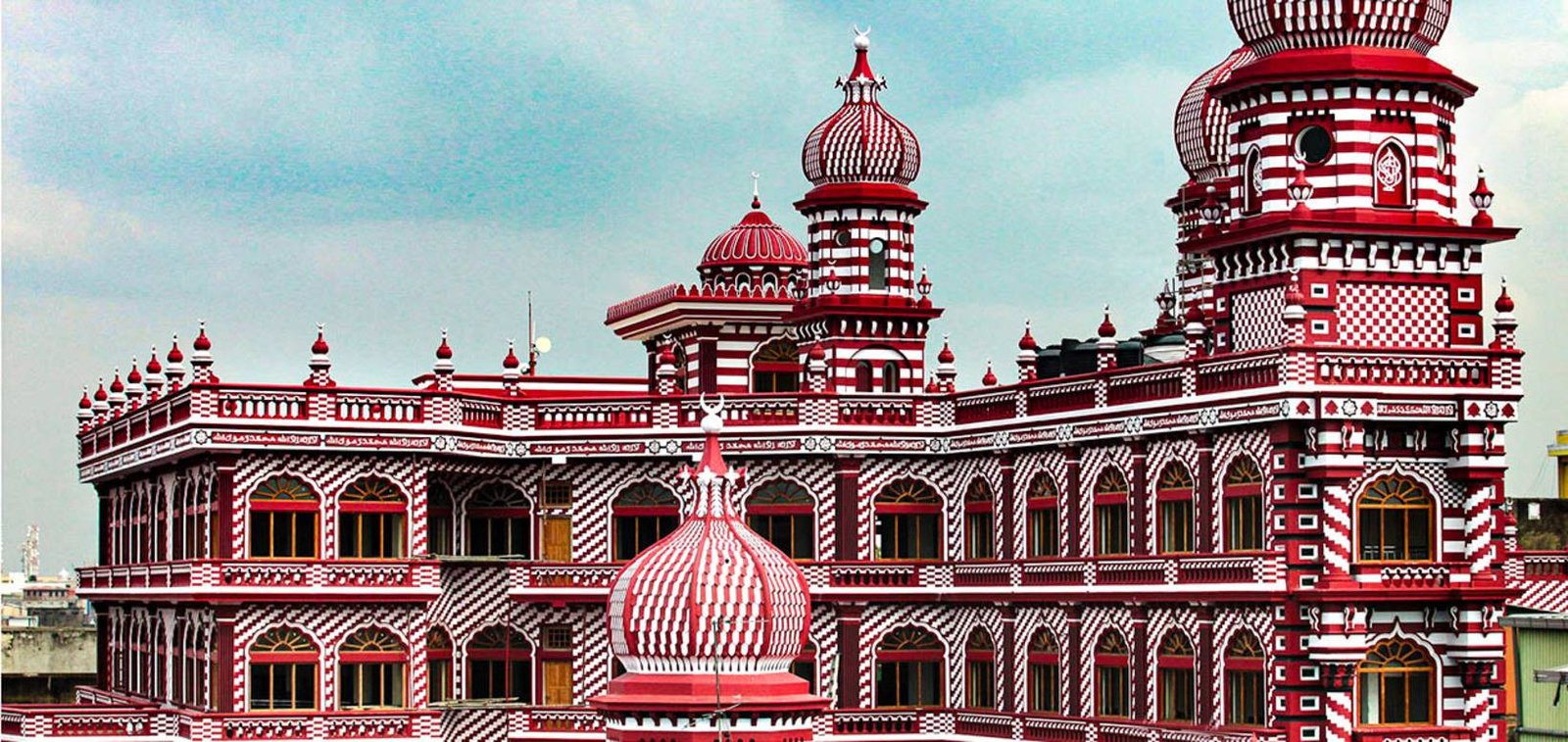 This mosque is famous as a cultural icon and an architectural gem for all Sri Lankans and the Muslims. Its red and white contrasting design stimulates the sight of the people that pauses them and gets admiration. It is the effort and the example of the dedication of its pioneer engineers who created the mosque with so much elegance.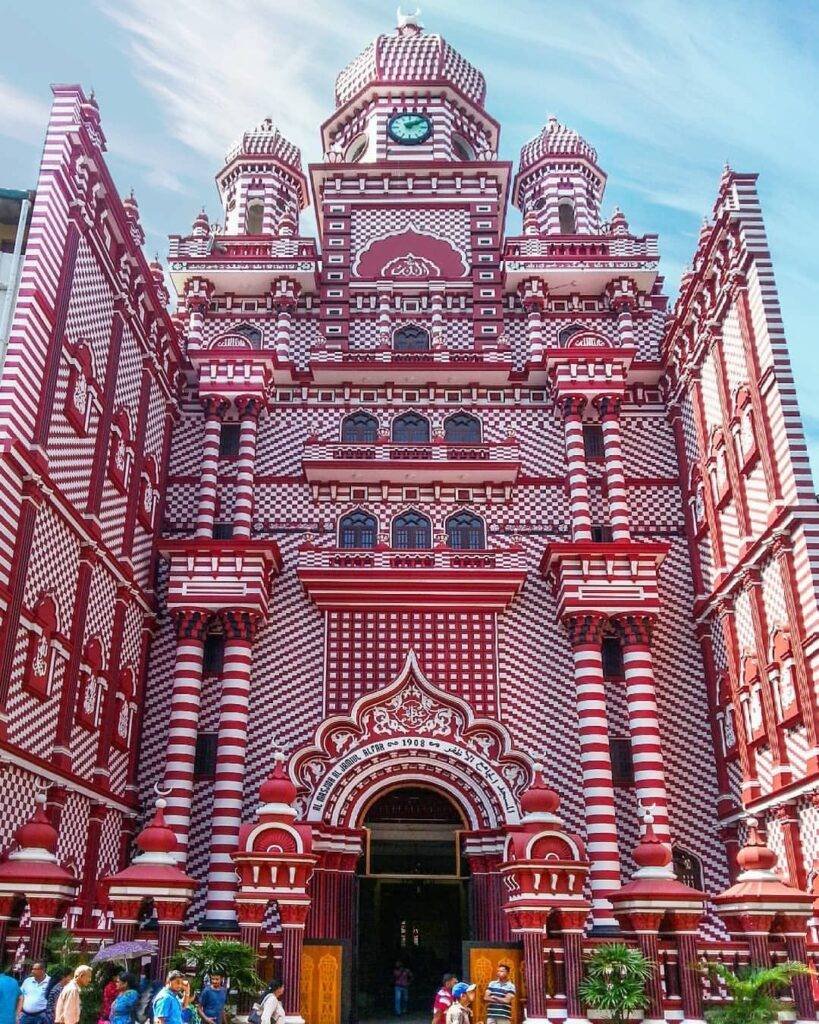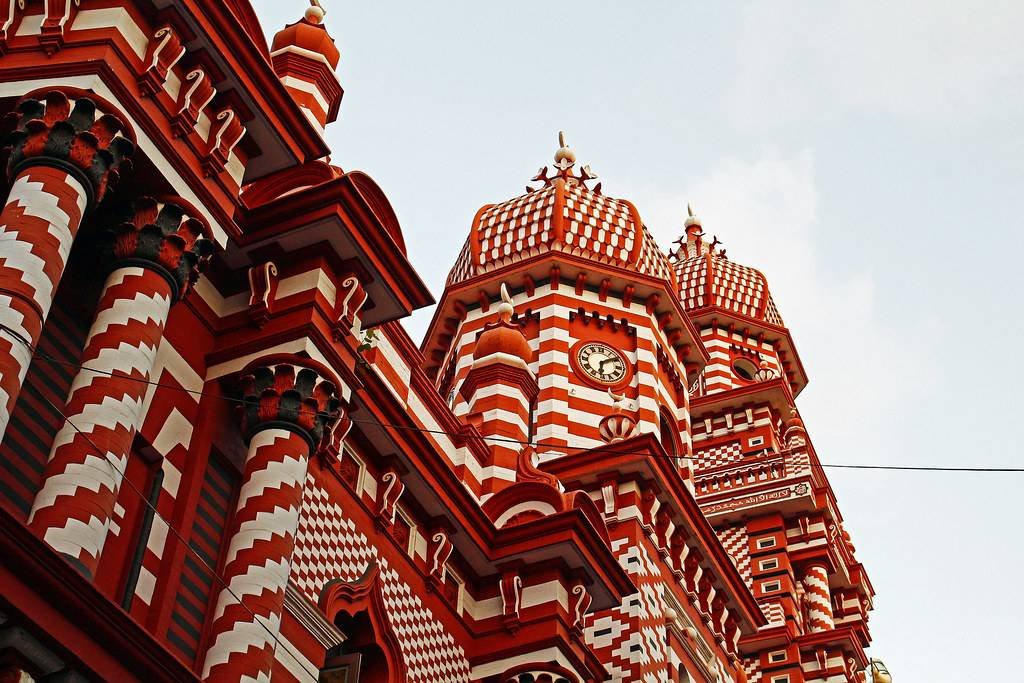 The local people call this mosque as "Rathu Pallyia" in Sinhalese. And also known in Tamil as "Samankottai Palli". The Red mosque isn't the Colombo Grand Mosque. Hundreds of worshippers join each other at the main street inside the mosque for the mandatory Friday prayers. At its entrance, a few men sell tiny glass bottles of perfumes and prayer caps collected from the Middle East.
Besides, the British rulers also evaluated the economic output of the Muslim traders. Concerning the necessity for common worship needs, these businessmen planned to construct a small mosque near their shops. The land costed them Rs. 500 which they donated thus, duly creating up a Trust building.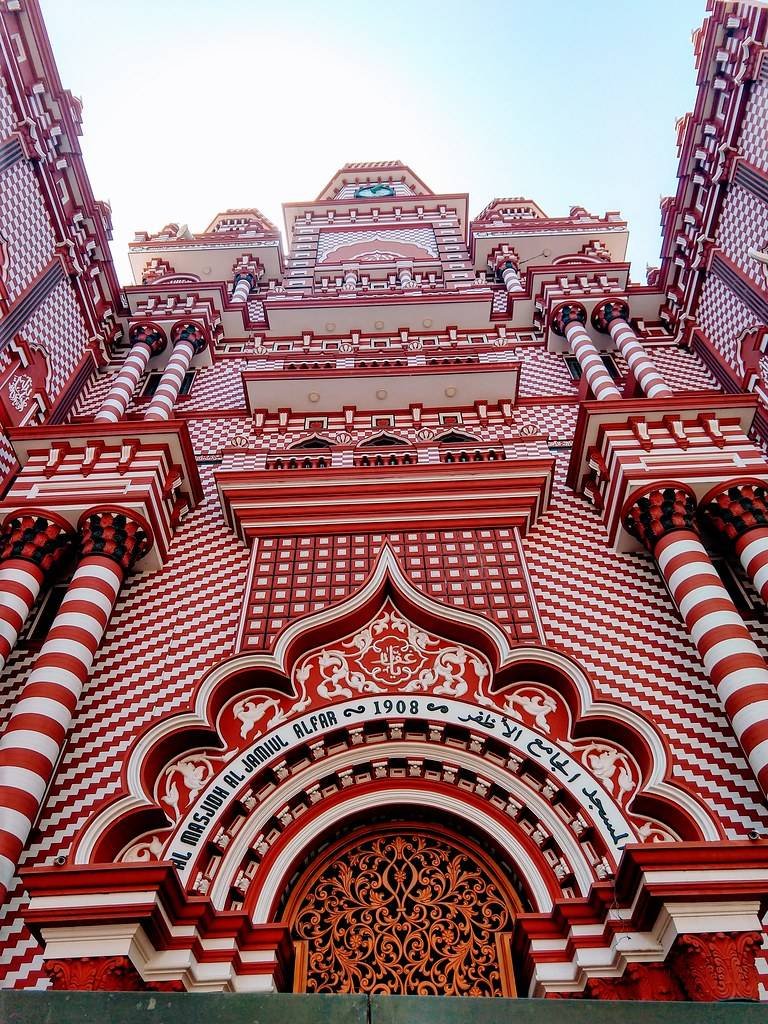 The construction task of the mosque was allotted to an accomplished builder of the tome, H. L. Saibo Lebbe. He started to work in 1908 and constructed a two-floored mosque with a dome and a clock tower stating Indo-Saracen architecture. The clock arrived from Ukraine.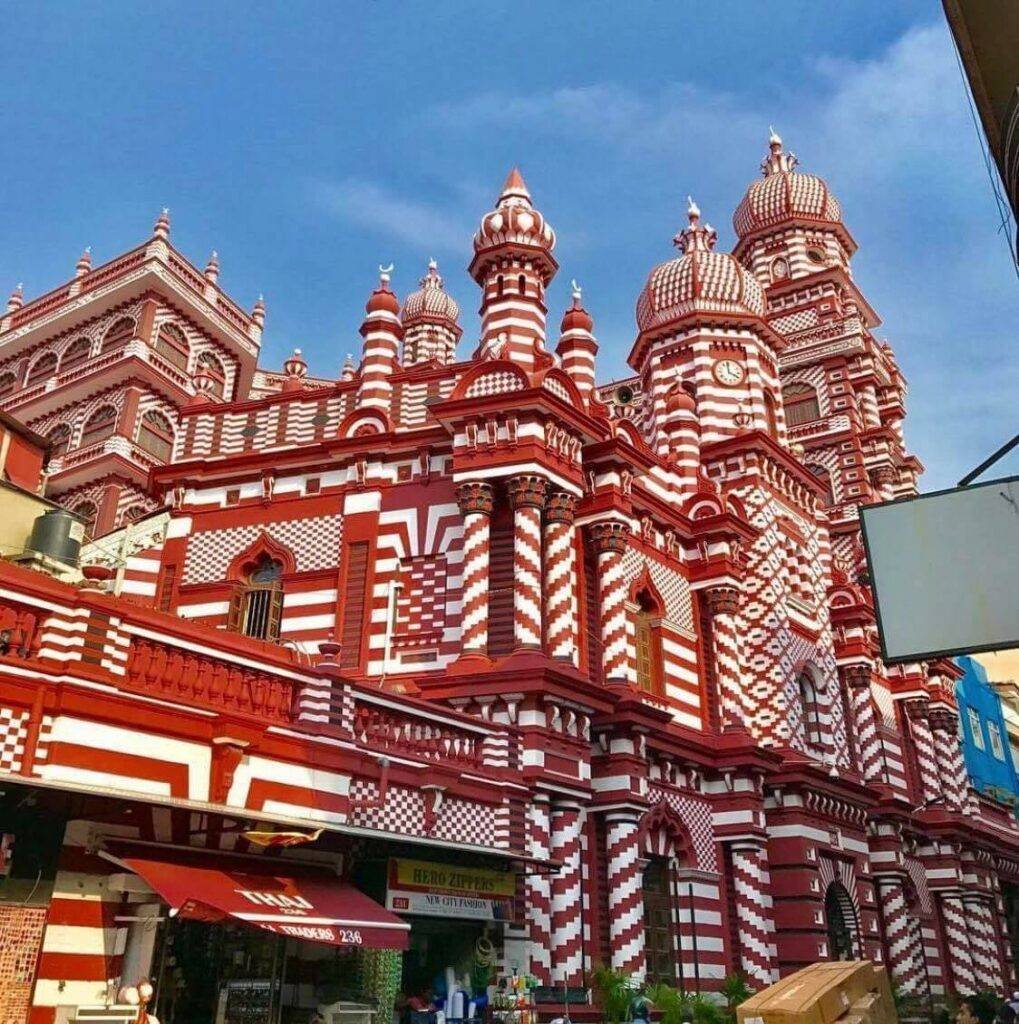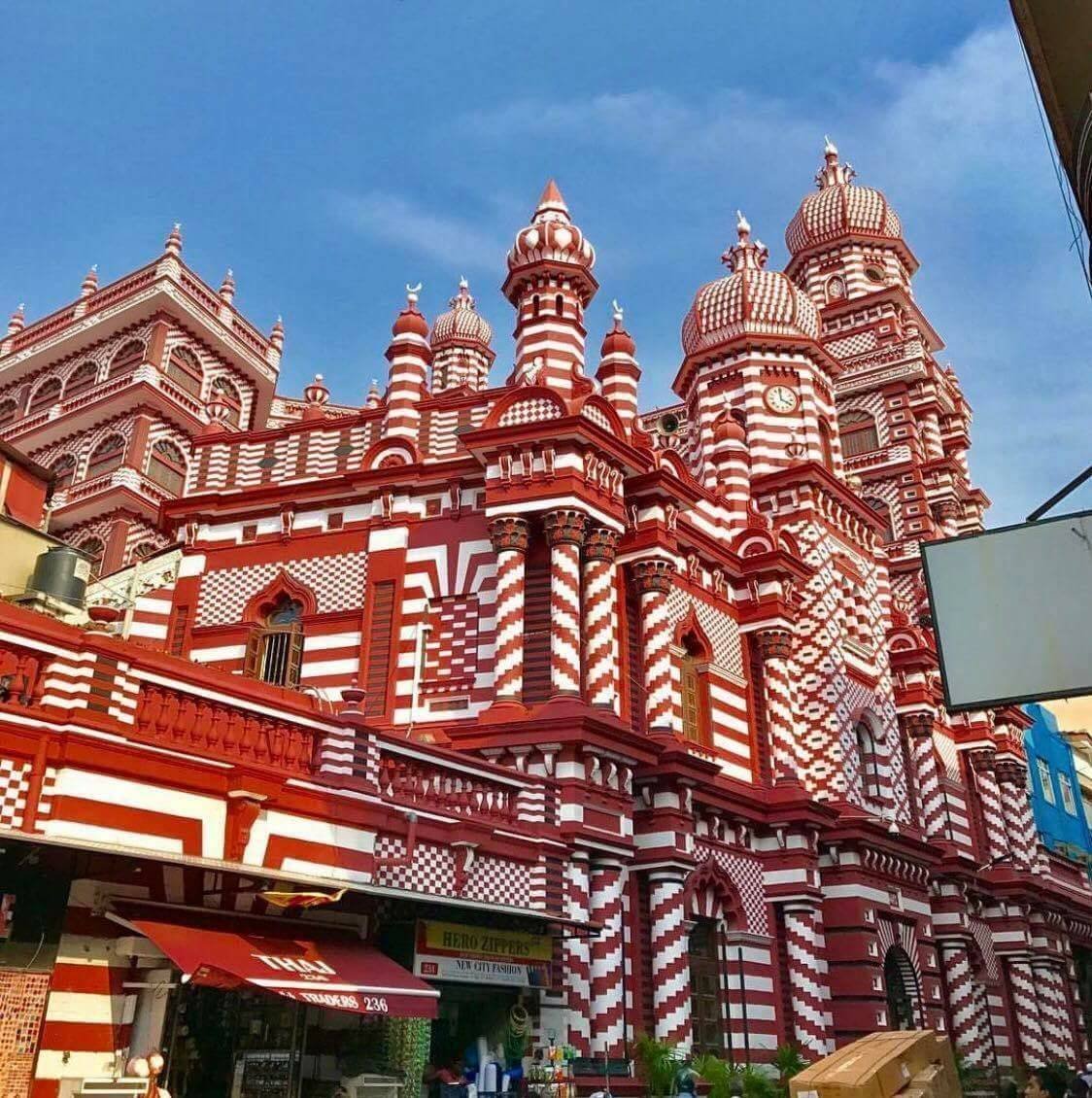 This mosque consists of 49 minarets that further accentuates os amazing architecture. At the completion of this mosque, the trustees decided Al Masjid-al Jamiul Alfar as its name.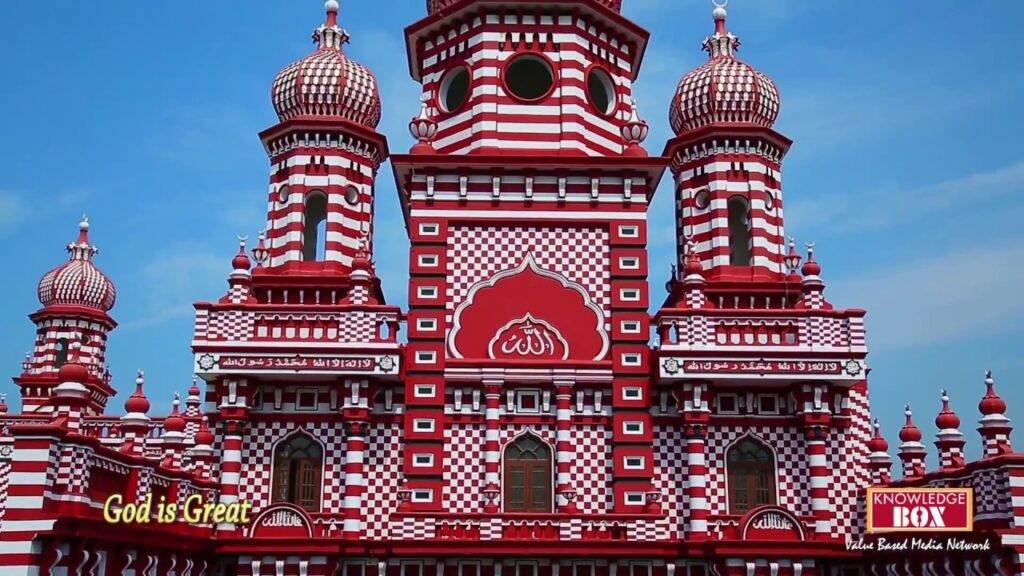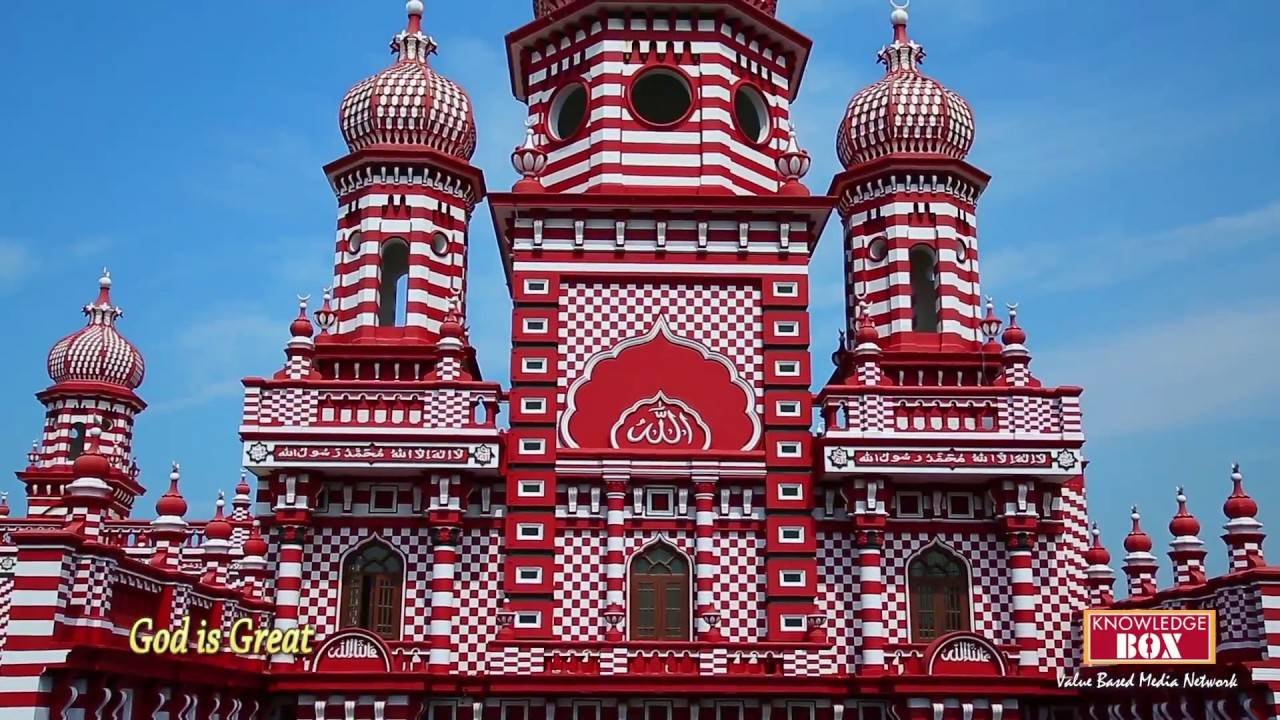 Internally, they have used the ancient designs of Iranian carpets. The amazing Iranian carpets are completely a synonym to their ancient city.
Also check out Transparent Mosque, which is also a unique mosque in the world.