Miqat is the place where the Hajj and Umrah pilgrims take Ihram. We have mentioned all 5 miqat places from where you can take Ihram for Umrah and Hajj.
Before we dive into the article, there is one more thing we wish to mention here that you must know the things you can't do after wearing Ihram, if you do these things, your Umrah or Hajj will be null and void.
For the easiness of our readers, we have given Meeqat location map below, with the distance of Makkah to Miqat shown.
1. Dhat Irq Miqat
Dhat Irq Miqat is about 94 KM towards the North-Eastern of Makkah. This is the Miqat location from Iraq and Iran and the pilgrims following the same route. It is the Miqat location used for Umrah and Hajj on the route from Makkah to Kufa.
This location has three sections: Maslakh is the first one, Qumrah is the second while Dhat Irq is the third one. It is advised to wae Ihram from Maslakh but there is no problem if you're wearing it on the other two points as well.
2. Yalamlam Miqat
It is the area consists of mountains is about 92 KM to the southeastern region of Makkah. This is the Miqaat location from Yemen and those who follow the same route. If you're coming from India, Pakistan, China, Japan, and others from Sea route, this place would be your miqaat location.
3. Miqat Masjid Dhul Hulifa
Masjid Dhul Hulifa is about 450 KM from Makkah and 9 KM from Madinah. Masjid Dhul Hulifa is the miqat location from Madinah for the locals living in Madina.
Everyone performing Hajj from Madinah must wear Ihram at meeqat from Madinah. It isn't mandatory to take Ihram by going inside Masjid Dhul Hulifa. It can be worn even at the outskirts of the mosques.
4. Juhfat Miqat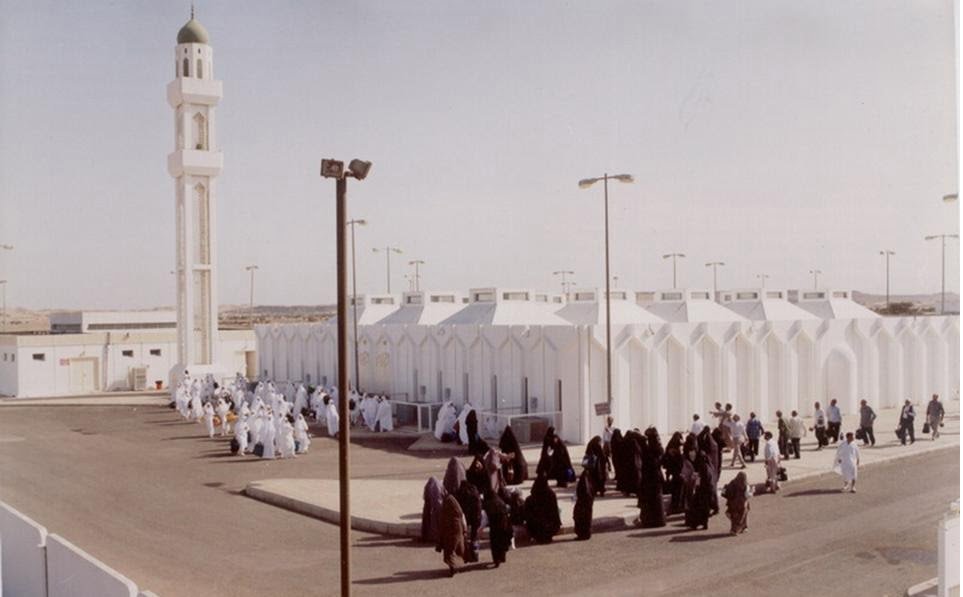 Juhfa miqat is about 183 KM to the North-Western region of Makkah. It is frorm the people who are coming to Perform Umrah and Hajj from Syriya, North Africa, Jordan, Egypt and Lebanon.
The city is about 9 KM far from Ghadir Khumm, which is close to red sea. People going from Jeddah to Makkah take Ihram at this location.
5. Qarn al-Manazil (Miqat Taif)
This is also an area containing mountains located close to Taif. Qarn Al Manazil is located about 94 KM to the eastern side of Makkah. This is the meeqat point for the pilgrims coming from Najd.
Qarn al-Manazil is also known as Muqat Al Sail Al Kabir. This is the meeqat location from Riyadh.
People who are coming from Dubai to perform Umrah, this is also the place for Miqat from Dubai.
RELATED POSTS