Aqeeqah is a Sunnah to do after your childbirth by sacrificing an Animal. This is one of the must-do Sunnahs after the birth of a child.
In other words, Aqeeqa is like a sadqah you give. As per a hadith from Jafar al-Sadiq (RA) doing aqeeqa removes most of the hardships from the child's life.
al-Kulayni, Muhammad ibn Ya'qub (2015), writes that Abu Talib (RA) performed Aqeeqa for Prophet Muhammad PBUH on the 7th day after his birth and also invited the family members to eat. When members asked "What is this?", he replied it is the "Aqeeqah for Ahmed".
After him, Prophet Muhammad PBUH also performed Aqeeqa for Hasan Ibn Ali (RA) and Hussain Ibn Ali (RA) on the 7th day. He sacrificed two sheeps (one for each) and gave one leg to each nurse who helped in the delivery.
Aqeeqah Rules
If you can't do it on the 7th day, then someone must do it on the 14th or 21st day. But if you're financially unsatable then you can do it before your child reaches his or her puberty.
Doing Aqeeqa is a Mustahabb and a sunnah, it is not compulsory, so there is no sin if you miss it.
The animal for aqeeqa should be at least 13 months to 15 months old.
Aqeeqa Hadiths

Aqeeqah Dua for Baby Boy and Girl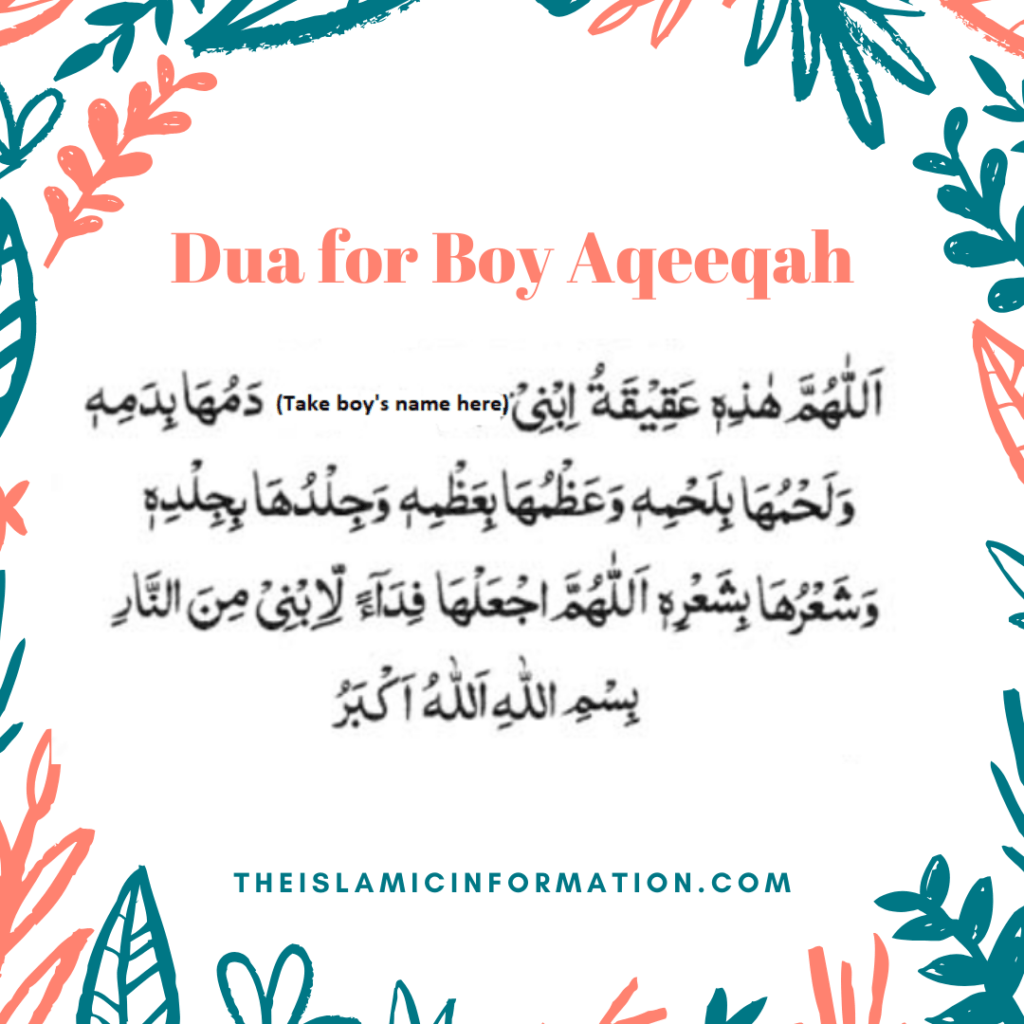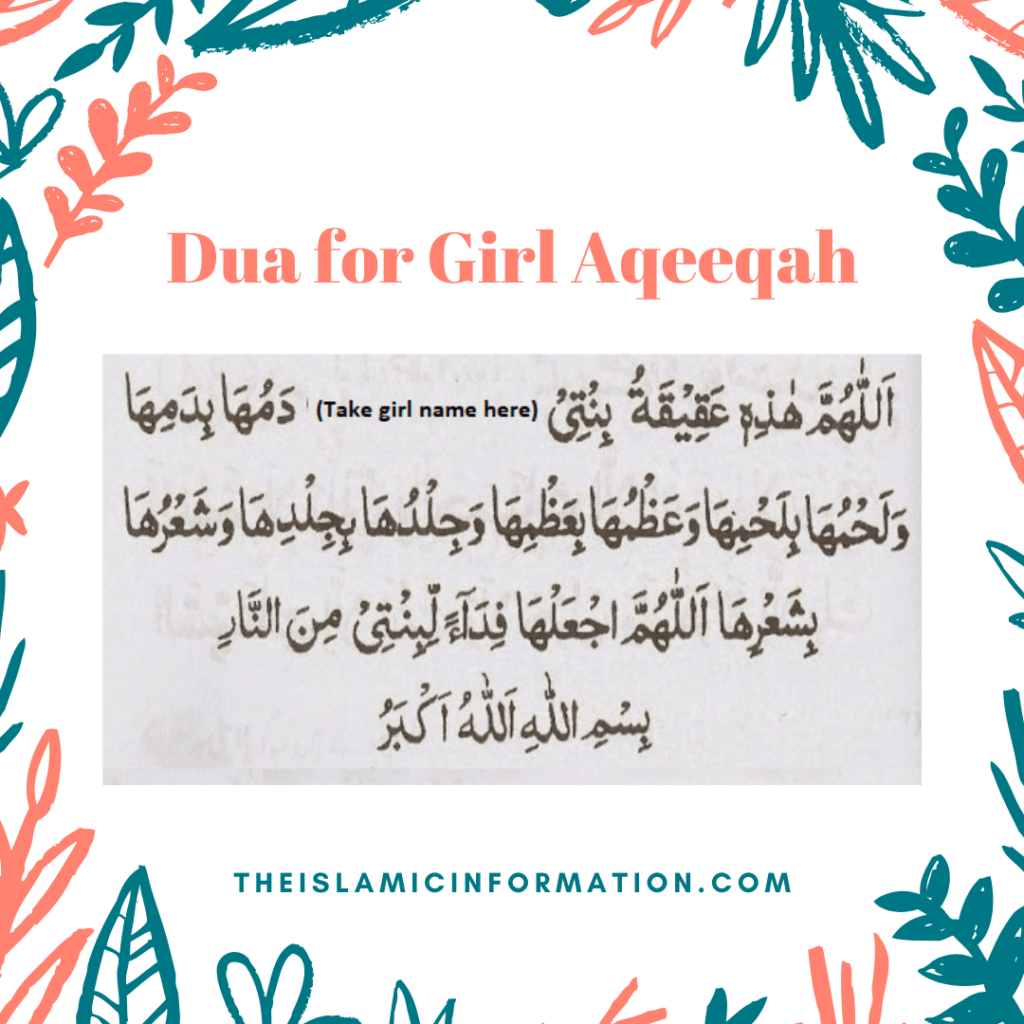 If you have any confusion, it is advised to ask questions related to this topic to the scholar near your place so they can guide you in detail in accordance with the Quran and Hadith.
Do share this with the people who recently have a child or the couples expecting to have a child very soon.