The Internet has recently been flooded with videos that show snowfall in Masjid al-Haram (also known as the Great Mosque of Mecca).
Viewers have expressed disbelief and awe at the video, which has received millions of views on social media platforms. To avoid being misled by false information, such claims should be fact-checked.
Fake Video
In the course of conducting an investigation, it has been determined that the video is indeed fake. It is not uncommon for snow to fall in the region surrounding Mecca; however, it is doubtful that snow would fall inside the mosque.
Clarification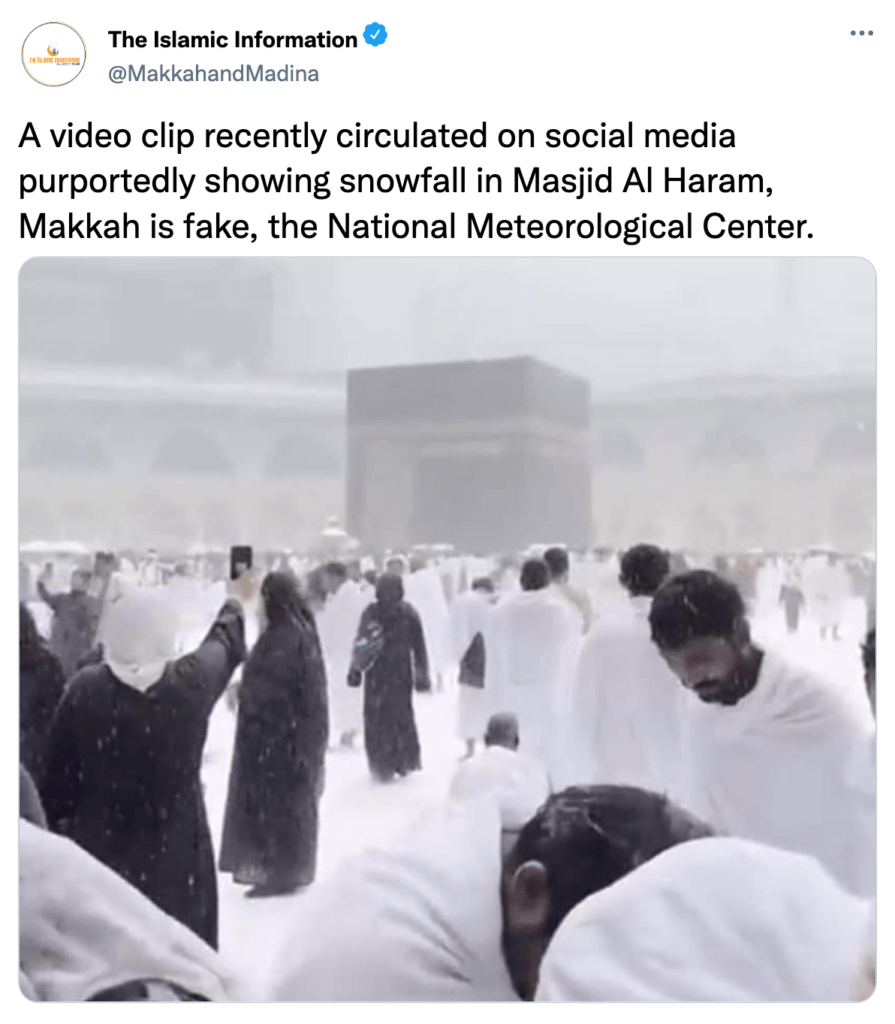 Temperatures at the mosque can reach up to 50 degrees Celsius (122 degrees Fahrenheit) during summer. In addition, the video appears to have been edited, with snowfall appearing and disappearing at various points.
Verdict
The video is Fake!
Someone can create and disseminate a fake video like this for various reasons. It may be to gain attention, gain social media followers, or even for financial gain. We must remain vigilant and critically evaluate the information we come across, especially when it comes to sensational or extraordinary claims.
In conclusion, the video depicting snowfall in Masjid al-Haram is false and should not be believed. It is important to verify such claims and not be swayed by sensational or extraordinary claims.