Kahf is one of the most important surahs in the Quran. This is the Surah, which is recommended to recite on Fridays according to Sahih Hadeeths.

On the day of Friday, it is highly recommended by the Sahih hadiths and the other narrations which prove the importance of Surah Al-Kahf in Islam. Below are the references proving the importance of this Surah, especially on the day of Jummah.
Surah Kahf has a lot of significance in Islam, You might only have heard that reciting this surah on Friday is very beneficial, today we are talking about one of the major things you should do on the day of Friday, Make sure you write them down and apply it in your real life.
Benefits of Reciting Surah Al Kahf on Friday
These Hadiths are proof of how much important it is to recite this surah on the day of Friday.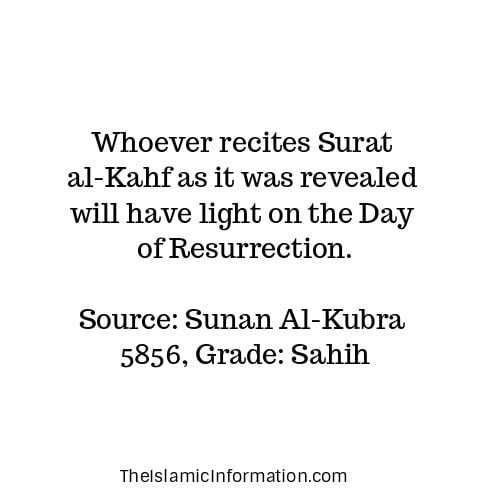 This Surah has also a lot of significance in the light of Hadith, as well as, it is linked with a recitation on Friday, which is also a big day for Muslims around the world. In the light of Hadith, it is also proven that this surah has more virtue if it is recited on the day of Jummah (Also known as Friday).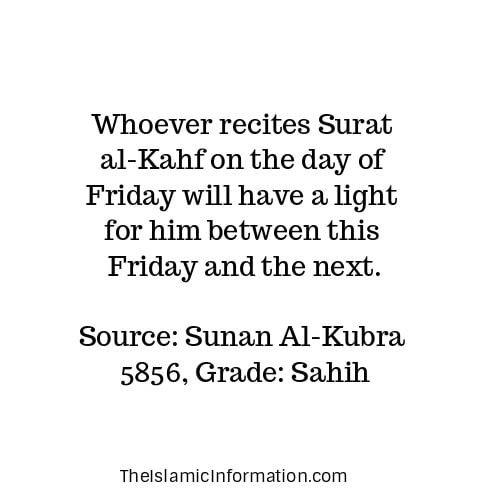 Recite Surah Al Kahf with English Translation
Share this on your wall, so more Muslim brothers and sisters can get rewarded and when anyone recites or listens to his because of you, you will also get rewarded for his or her recitation.
We should make a habit of reciting this Surah every Friday, and now this has been proved in the hadiths we have quoted above that how benefit it can provide you in acceptance of your duas if you read it with the full heart. Make sure you make a habit and teach your offspring to know about it as well.