There must be many Islamic apps you will find on the internet, but this app will make Muslims' live easy. Makkah Traveller Lite has all the things you need in one place. 
Makkah Traveller Lite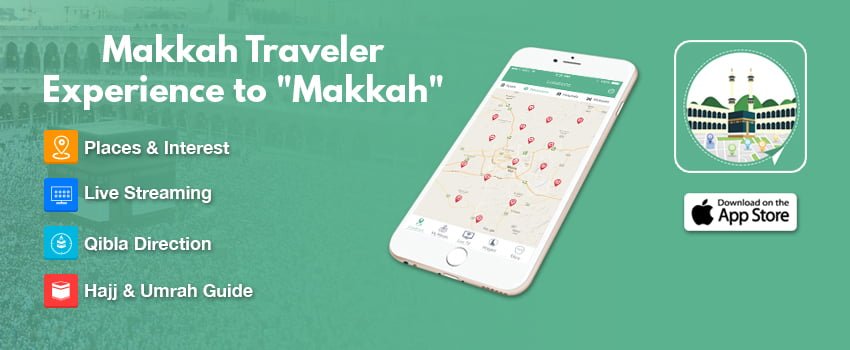 The good thing about this app is that they have everything. It will make your life easier while performing Umrah and Hajj as it tells the famous places you can visit while on your trip. Mostly people do not know the steps to perform umrah and Hajj, this app is the perfect guide for Muslims to follow.
All in one App!
Having all the things at once place is a bliss! Now you do not have to download different apps for different purposes as this app contains all the Muslim solution at one place.
Qibla Direction
While coming back to home from work or travelling to other city or country it becomes tough to detect Qibla direction, if you have this app, then you just have to open app, calibrate and it will tell you where the qibla is!
Live Kaaba 24/7
It's Muslims basic urge to see what is happening in Kaaba, like in Ramadan many people want to look at Kaaba and see how people enjoy their best time there. All you have to just open this app and look at Kaaba whenever, wherever you want!
This is a great opportunity to all the Muslims as all of them own a smartphone to have this crucial app. As it also have prayer times and more things that you will be amazed to experience. So, give this app a go and avail this app to many things to make yourself a better Muslim.
You can get this app on Android and iPhone.
RELATED POSTS