On Friday Pakistan time, a female Pakistani mountaineer made history as the first Pakistani Muslim woman to reach the 2nd highest peak in the world – K2 which stands at 8611m. Samina Baig, together with her team, managed to reach the top of the mountain dubbed "Savage Mountain" on Friday morning at 07.42 PKT.
This amazing achievement that has been made by Samina was announced by her team directly from the ground that said Samina and her strong Pakistani team managed to climb the most interesting and dangerous mountain in the world as well as the second and highest mountain in Pakistan, K2 at an altitude of 8611 meters.
Samina's team said that they are very grateful and blessed that K2 has allowed them to stand atop its extraordinary peak.
The Pakistani team climbing with Samina consisted of several climbers including Eid Muhammad, Bulbul Karim, Ahmed Baig, Rizwan Dad, Waqar Ali, and Akber Hussain Sadpara.
Less than 3 hours after Samina's summit, another Pakistani climber, Naila Kiani followed to reach the summit of K2. This automatically makes Naila the second Pakistani female climber to reach the summit of K2. Pakistani's Sohail Sakhi and Sirbaz Ali Khan also reached the top of K2 along with Naila.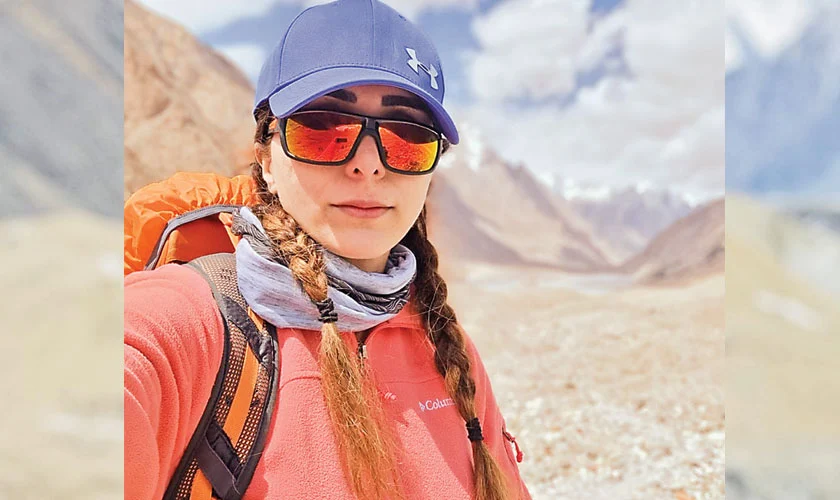 Mountains Summited By Samina Baig
Everest (8,848 m)
K2 (8,611 m)
Aconcagua (6,961 m)
Denali (6,190 m)
Mount Kilimanjaro (5,895 m)
Mount Elbrus (5,642 m)
Vinson Massif (4,892 m)
Puncak Jaya (4,808 m)
Mont Blanc (4,807 m)
Mount Kosciuszko (2,228 m)
Mount Kosciuszko (2,228 m)
Samina Baig, 31, who comes from the remote Gilgit Valley village of Shimshal, has previously made other astonishing feats as the first Pakistani woman to climb the world's highest peak, Mount Everest in 2013.
On his Twitter account, Pakistani Prime Minister Shahbaz Sharif congratulated Samina Baig for becoming the first female Pakistani mountaineer to reach the world's second highest peak, K2, and her family for their achievement. In the same Tweet, the PM said that Samina has emerged as a symbol of determination, courage, and bravery of Pakistani women.
More than 50 climbers reached the top of K2 on Friday morning, including several female climbers from Oman, Lebanon, Iran, and Taiwan. Among the climbers who made it to the summit of K2 on Friday morning was Kristin Harlia from Norway who reached the summit at 2:30 and 04:00 and has returned to camp safely.
Kristin Harlia has a mission to reach all 14 8000ers within six months and K2 is the 8th mountain peak she has reached in less than 3 months. If she succeeds in achieving her mission, then she will become the first woman in the world to reach the top of all the mountains in the world in one season.