Thousands of people have been killed and tens of thousands have been displaced in Myanmar (Burma) violence in the fresh wave of violence and gotten their head chopped off and burnt them bodies.
Many of the events and burnt events of Rohingya Muslim children, who fled from Burma and landed in Bangladesh, left behind the Burmese forces and Buddhist extremists have appeared, which had been revealed by the eyewitness.
According to other sources, the state forces of Burma, Buddhist extremists and other forces from Eastern forces in the eastern state of Rhehheen continue, where natives and innocent Muslims are counted in a minority country. The border of Ruhin meets Bangladesh and by now over 60,000 people have reached Bangladesh border.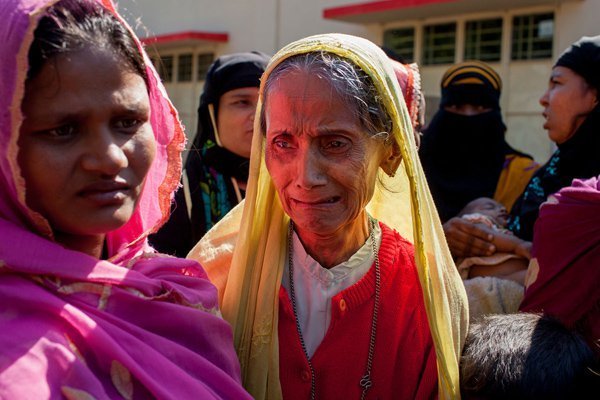 On the other hand, Rohingya Muslims have also started resisting the state's oppression and the Burmese forces claim to kill such 400 Muslims, but in fact, the dead include a large number of civilians and children.
According to British newspaper Independent, the victims of violence and violence of the Burmese forces have described horrific stories. 41-year-old Abdurrahman said his own injury was sustained for five hours on the injury. Rohingya was surrounded by men and took them to a slop and was buried in a circle which was buried in Abdur Rehman's brother.
Abdul Rahman said a horrible incident that two of my nephews who were six and nine years old, were beaten and my year was shot. We saw many bodies, kitty and squeezed bodies that were hit by a barrier.
Sultan Ahmed, 27, said some people were shifted and they were severely beaten and I had hidden my watch. It was reported that he escaped from the house of the house. In other villages, incidents of throat cutting and slaughtering are also noted.
All Muslim Villages in Mayanmar Have Burnt Down!
All these events have been described by a famous organization for Fortune Rights. Apart from satellite images, it is important that at least 700 houses have been burned in an area, after which people are forced to migrate.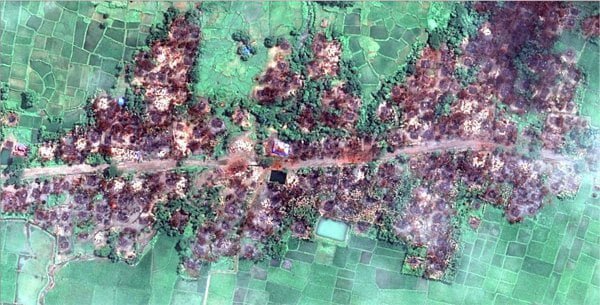 Phil Rattinson, head of the Human Rights Watch Asia, said satellite images showed the destruction of the Muslim population, which is even more than our expectations. So far, we have discovered 17 places where a fire has been mounted, but it is necessary that the situation should be reviewed immediately by sending the people there.
International appeal against Extremist Buddhist!
Clearly, a year ago, many Nobel-winning Nobel Prizes and Psychology experts appealed to protect the Rohingya Muslims from the United Nations and other organizations under an open letter. On Saturday, British Foreign Minister Boris Johnson told Aung San Suu Kyi to play his role in ending this tragedy. On the other hand, Turkey has been present in Islamic countries, and Turkish Foreign Minister Mevlüt Çavuşoğlu has requested Bangladesh to open its borders for Rohingya refugees and pay the Turkish government for its expenses.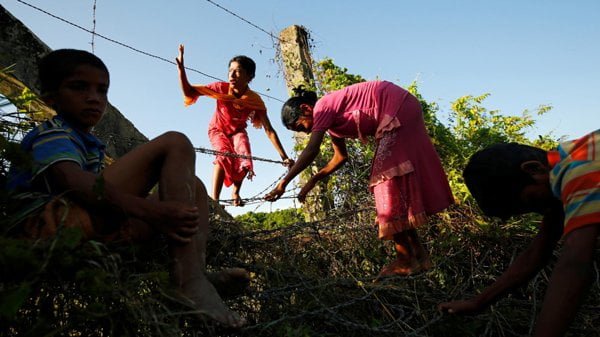 It is clear that the Rohingya Salvation Army in Ruhan attacked a military base on August 25, after which the forces of the Burmese forces have become more intense and now it is also targeting civilians.
Rohingya Muslims are oldest past centuries and it has been intensely intensified in the last several years, while Buddhism is on the basis of oppression and discrimination, and they are called Bangladesh as being called Bangladesh, but Bangladesh is to accept them. Refuses to
On the other hand, Turkish President Recep Tayyip Erdoğan has declared an oppressive Council on Rohingya Muslims. He said in his statement that everyone who is silent on this genocide in a democracy is equal to this massacre.